Exporting a shareholder register as a PDF file
Before you can export the report, you will need to select Use Capdesk as shareholder register under Settings > Setting and Add-ons.
Then to export the shareholder register, go to the Shares page and click the grey Export button then select Shareholder Register from the drop-down list.
You will then be brought to the "Request Report" page where you can decide if you would like to include drafts in the report.
Include drafts should be ticked if you are not yet live, as all of your data is still in draft mode.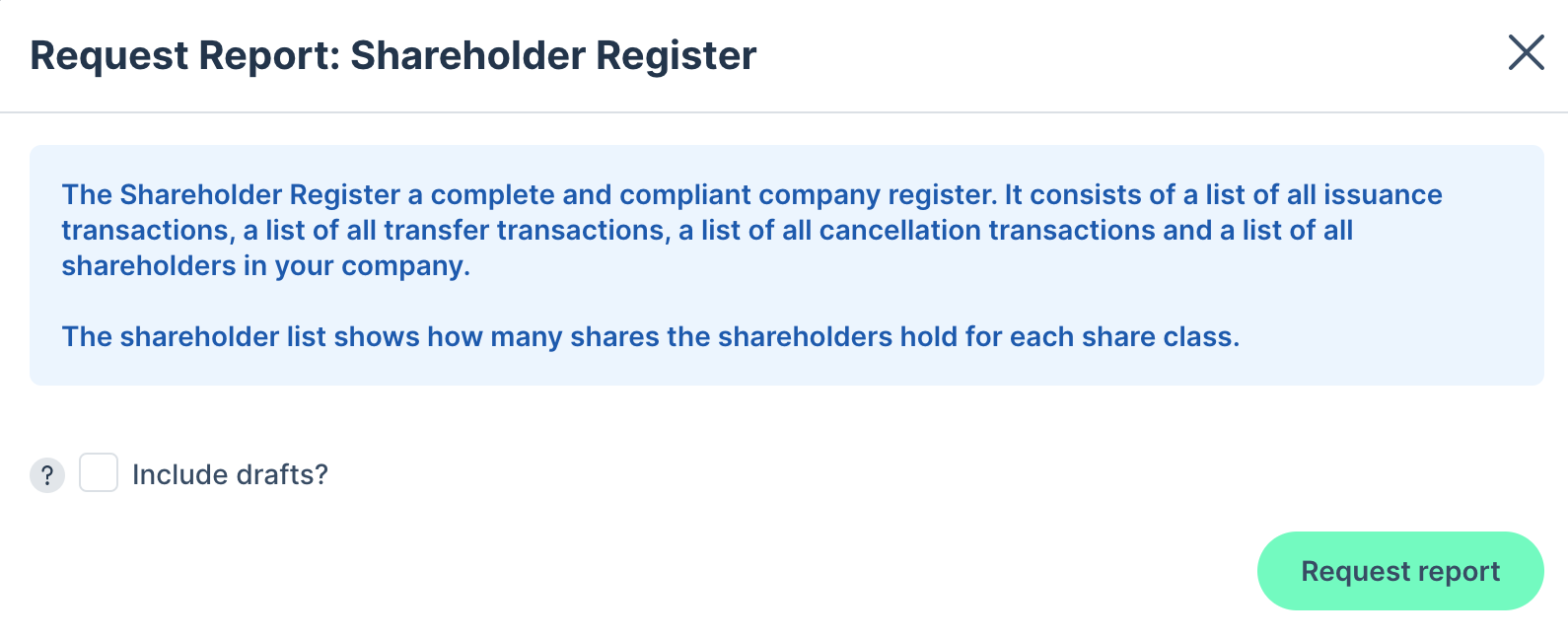 Once requested you will see the below confirmation message:
You will now be able to follow the progress of the report through a widget notification on the bottom right corner of your account.
Once your report is ready, you will receive an email and you can click Download to download the report. This will be in PDF format.