The final step is to publish the share transaction, Capdesk will upload the STF on your behalf and send over paper copies to the participants.
The stock transfer form will be sent to HMRC by Capdesk for you, once we have received it back from them (this can take up to 30 days), we will upload the stock transfer form onto the secondary transaction.
The secondary transaction will now be complete and published. This will be visible on the shares page, you will see the transfer has gone from "In Progress" to "Published". The transfers will automatically appear on the Captable and you will not need to manually record a transfer.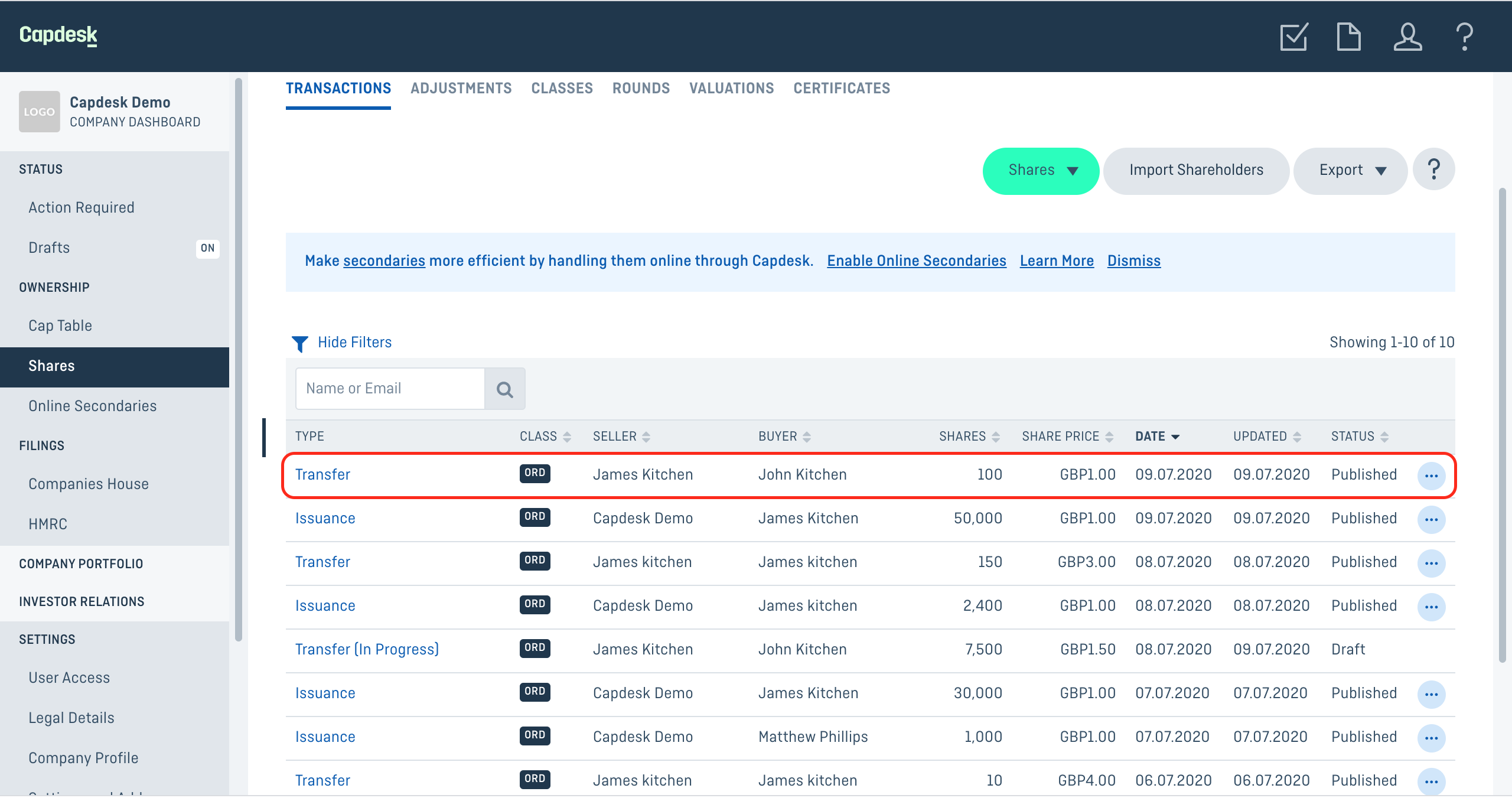 This stock transfer form will also be sent to the buyer so they have the paper copy of the form for themselves.