This article covers how to sign any documentations as well as approving the secondary transaction
Once the documents required for signing for the secondary transaction have been processed, the issuer will need to sign these. The secondary transaction should appear like below: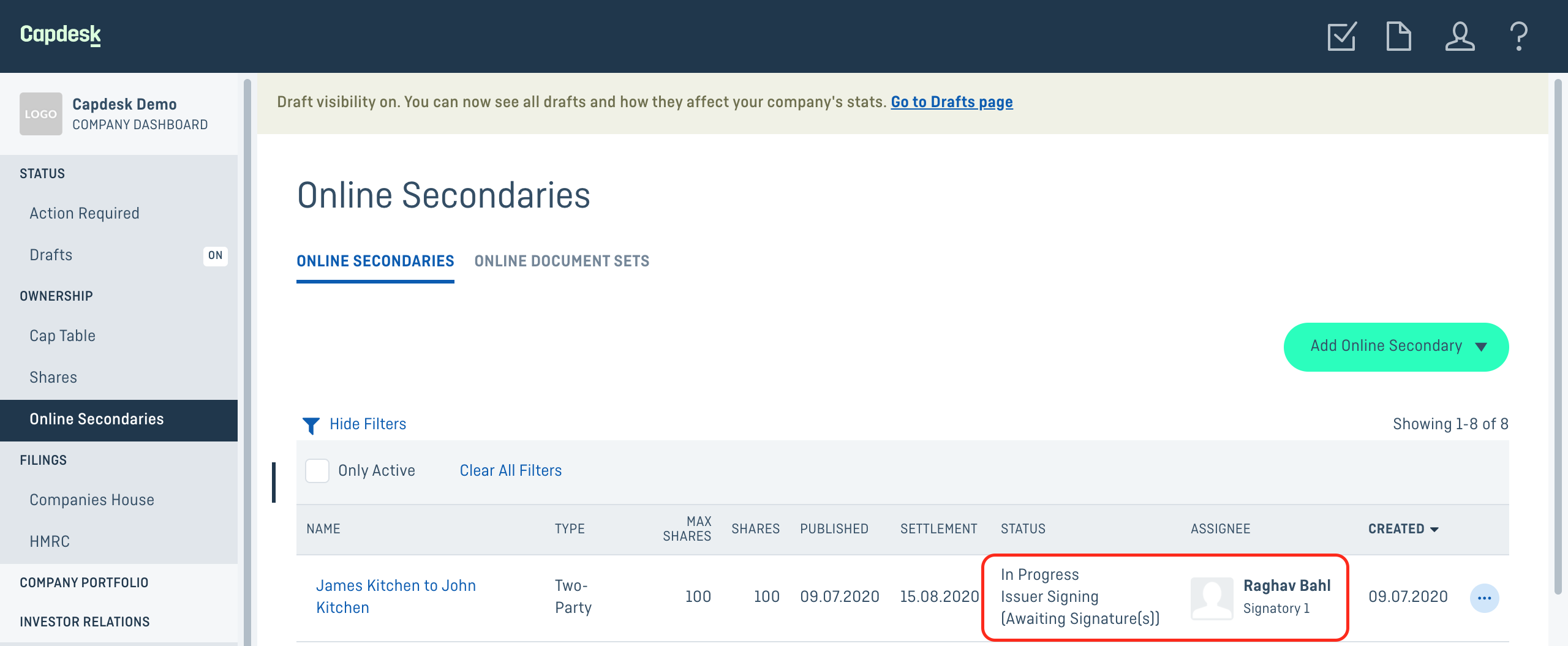 Click on the action button "...", then "Review and sign". This will redirect you to the DocuSign page, where you will sign the SPA on behalf of the buyer and seller.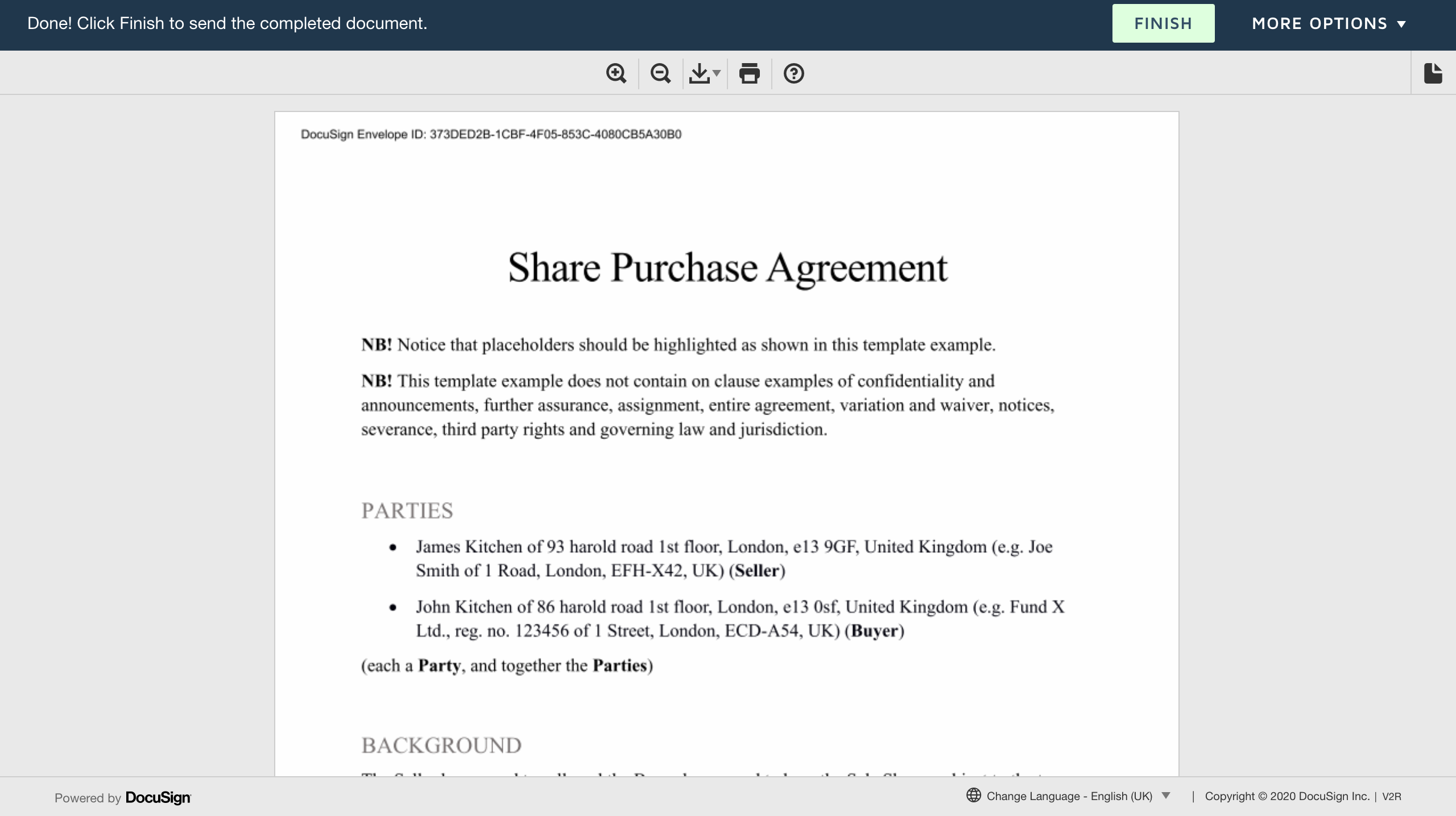 If you continue to scroll down, the stock transfer form (STF) is at the bottom of this page for you to sign:
After you have signed the STF and the SPA, the status of the secondary will change to "Issuer approving", this is where the issuer will have to approve the secondary, if you click the action button again, there will be an option to approve the secondary (if you do not have the admin access to approve, please see this article on how to enable access):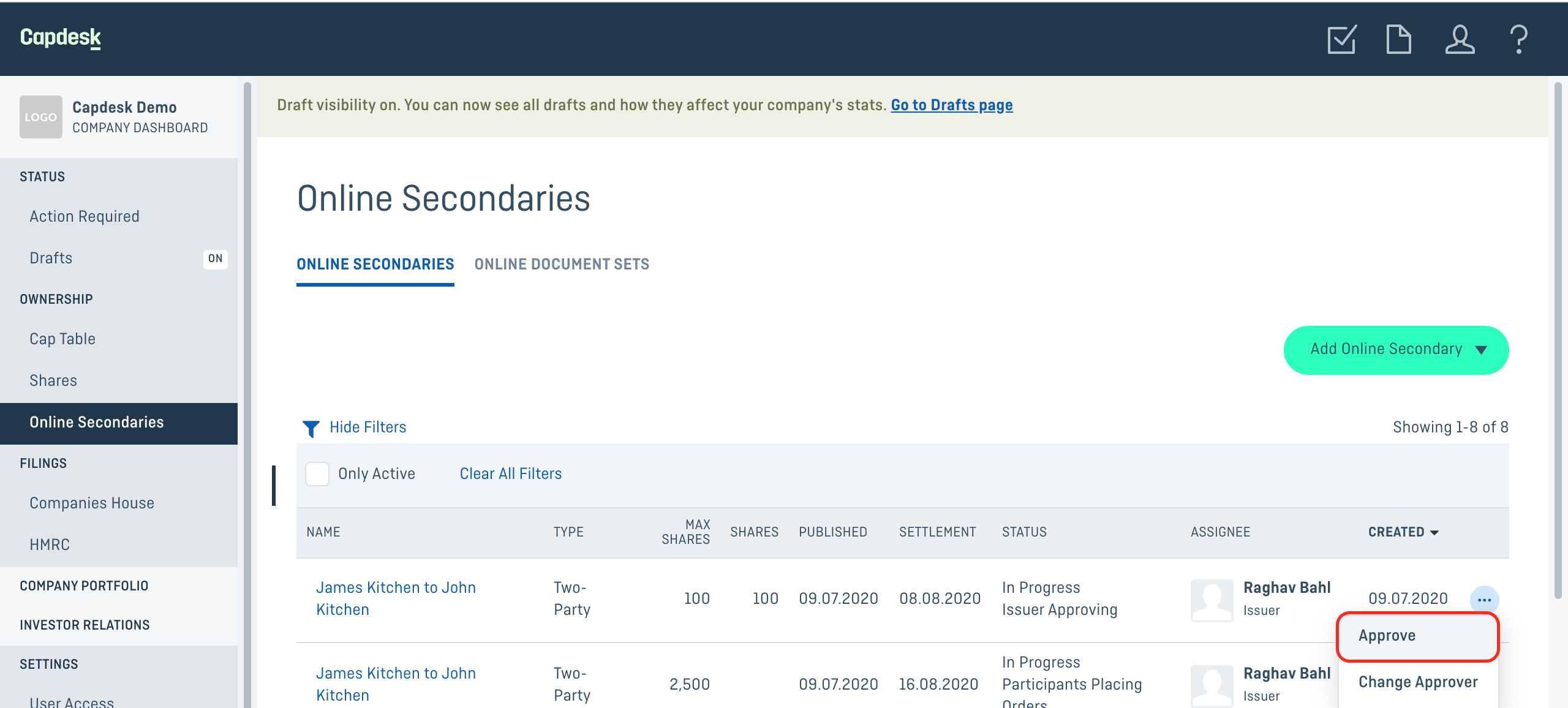 From this page, you will be redirected to the approve secondary page. To approve the secondary transaction, you will receive an SMS verification code to your phone number for additional security.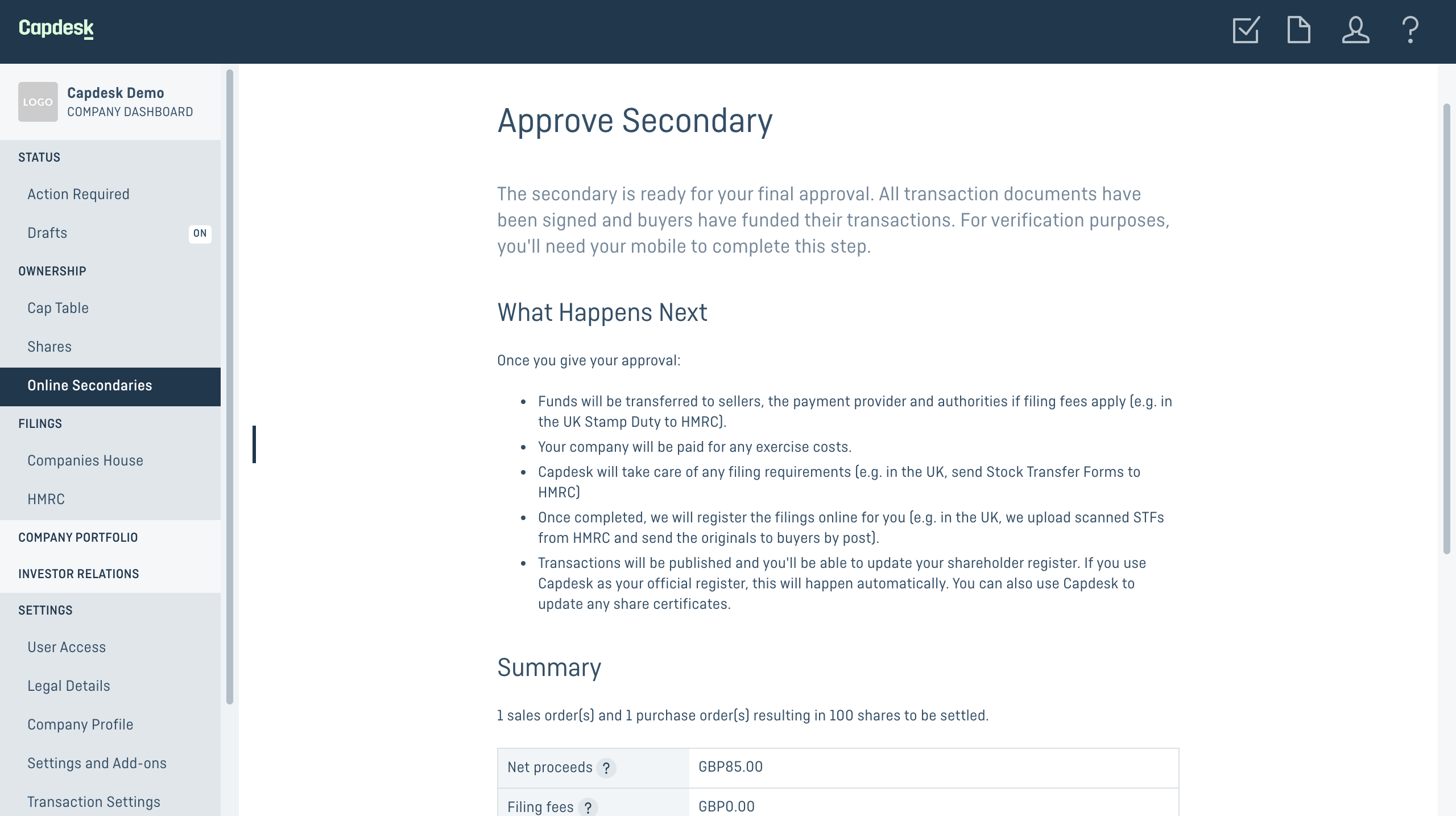 Click on "Approve Secondary" and then you will receive a verification code. Once you have approved, the status of the secondary will change:

The next step is for Capdesk to send the STF to HMRC (this can take up to 30 days).
Once Capdesk receives the STF back from HMRC, we will upload it onto Capdesk and send the STF to the buyer, this article shares more on the topic.