Personalise email invites to your stakeholders prior to sending
Capdesk allows you to personalise your invites to individual categories of stakeholders. We recommend reading and amending, if necessary, before going live and inviting company stakeholders.
To edit the email invitation navigate to 'Email Templates' within the 'Settings' menu. You will then see multiple templates depending on the equity associated to your company. The different email templates allow you to customise the content for different equity group holders.

You now have three options to choose from; viewing, editing or sending the email template. You can access these options by selecting the '...' action button of the chosen template.
Where available for different equity groups, you will notice there are two email templates. One for equity registered on Capdesk and another for those that are being invited to Capdesk to sign their grant agreement online.
Online signing is only available once the account is live.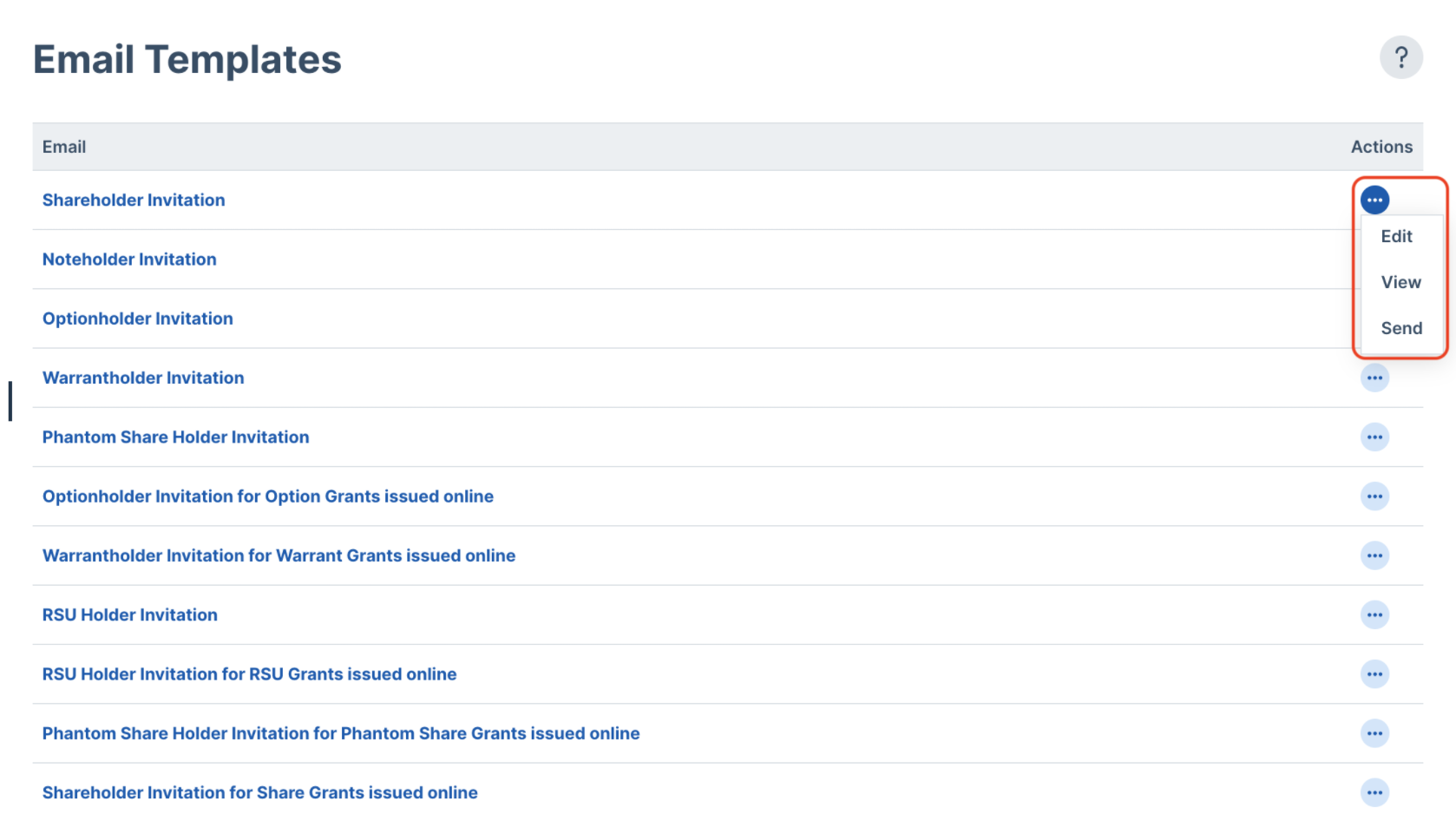 Selecting the 'View' option will open up a new browser window where you can see the email template as it will look when sent to stakeholders.
For investors that have not previously signed up to Capdesk, they will receive the same email except the green 'View Investment' button will have 'Sign up' written instead.

To personalise the email content, select the 'Edit' option. The below window will pop up where you can make any changes to the subject, add hyperlinks and edit the wording.
You can use a placeholder to further personalise the invite. By replacing 'Dear Shareholder' with 'Dear ((capdesk:full_name))' the name of the shareholder will be populated instead of 'shareholder'.
Scroll down and select the green 'Save' button to process any amendments.
Lastly, you can send a test email invitation to yourself to see what the email will look like when it goes out to your stakeholders. Select the 'Send' option to complete this process.
The below window will then pop up and you will need to select the 'Send' option once more.

The above processes remain the same for invitation emails relating to other equity groups.
Read more about inviting investors to Capdesk.