To proceed with issuing the transaction, the issuer must clear the transaction.
Once the seller and buyer have completed their order form and signed the Power of Attorney (PoA) document, you can "clear" the secondary transaction.
To begin clearing, go to the Online Secondaries page, click on the action button and click "Start Clearing", this will only allow you to start clearing once all documents are signed and the purchase orders are completed.
You will be redirected to the next page to ensure the details are inputted correctly: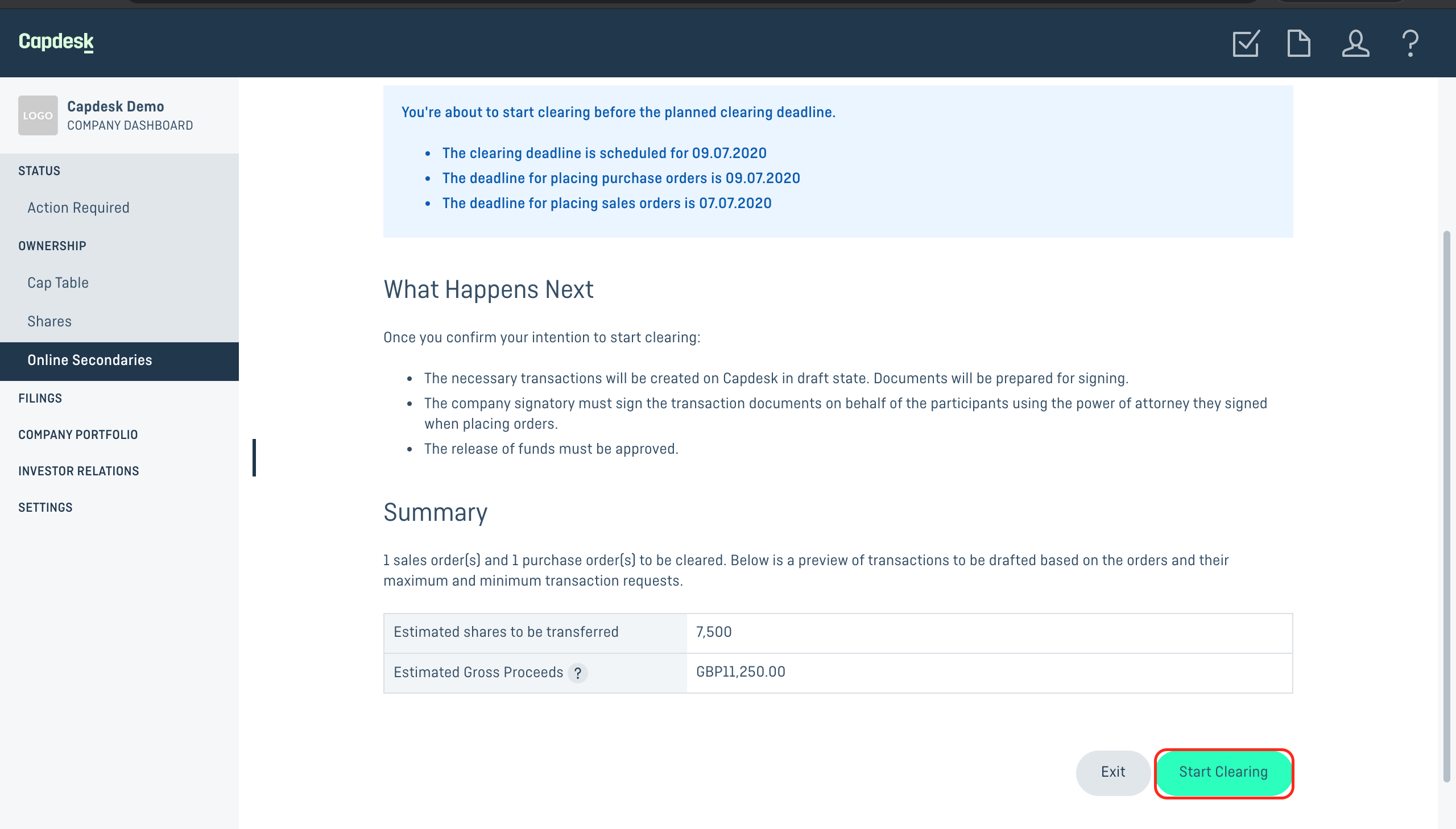 You can see the number of purchase orders and the number of shares to be transferred as well as a total overview of transactions drafted, including who will end up with what (both in cash and in equity sell/buy side) - the total amount of shares, cost and any exercise cut they would get.


Once you have cleared the orders, the status will change: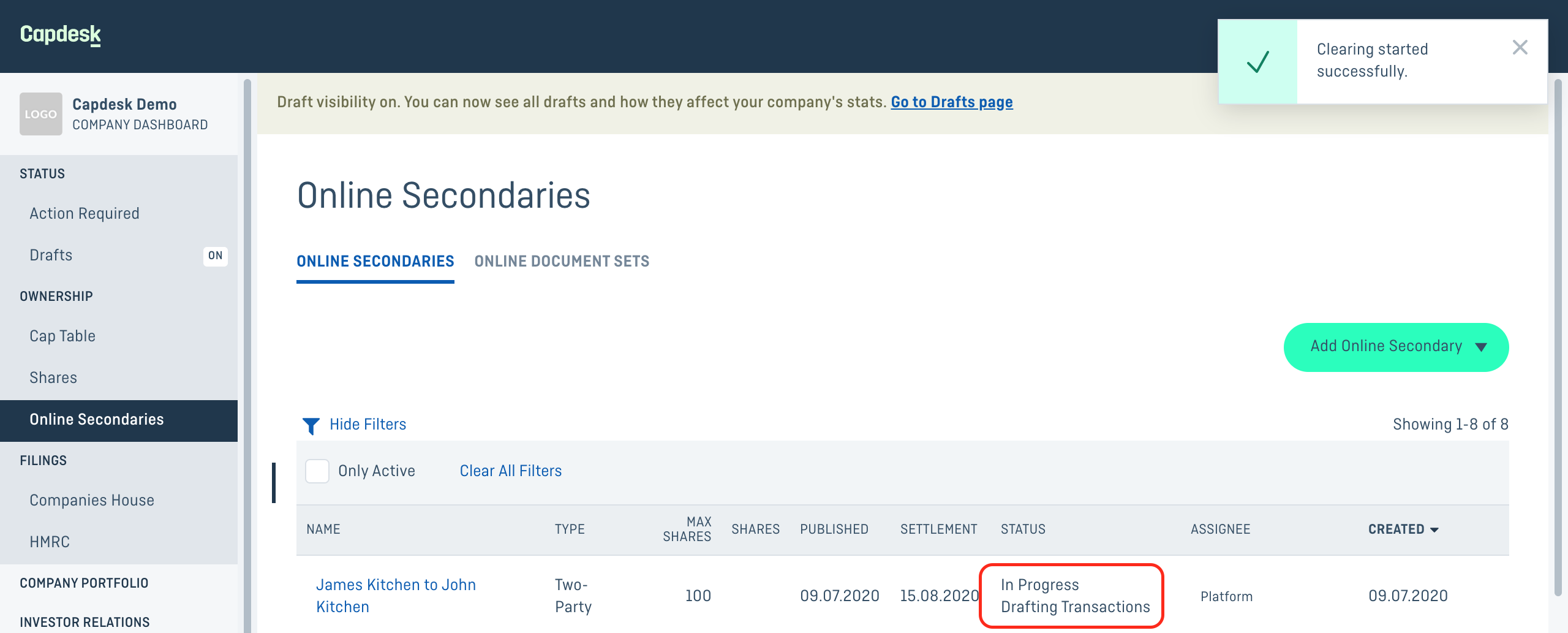 The next step is to sign the Share Purchase Agreement (SPA) and Stock Transfer Form (STF), use this link to find out more.