Company verification is an anti-fraud measure required for online transactions. Please note that, before you can verify your company, you must verify your own identity on Capdesk. If you have not already verified yourself, you can read about how to do so in this support article on administrator identity verification.
In order for your company to be verified, its incorporation and contact data will be checked by KYC and payment experts Shieldpay. You may occasionally be contacted by Shieldpay for re-verification. Please note that only admins who have verified their identity can verify a company.
To complete the verification process of your company, you will need to provide the following information:
Company registration number
Country of incorporation
Contact email address
Contact phone number
To begin your company verification, go to 'Transaction Settings' under 'Settings' and select 'Company Verification'.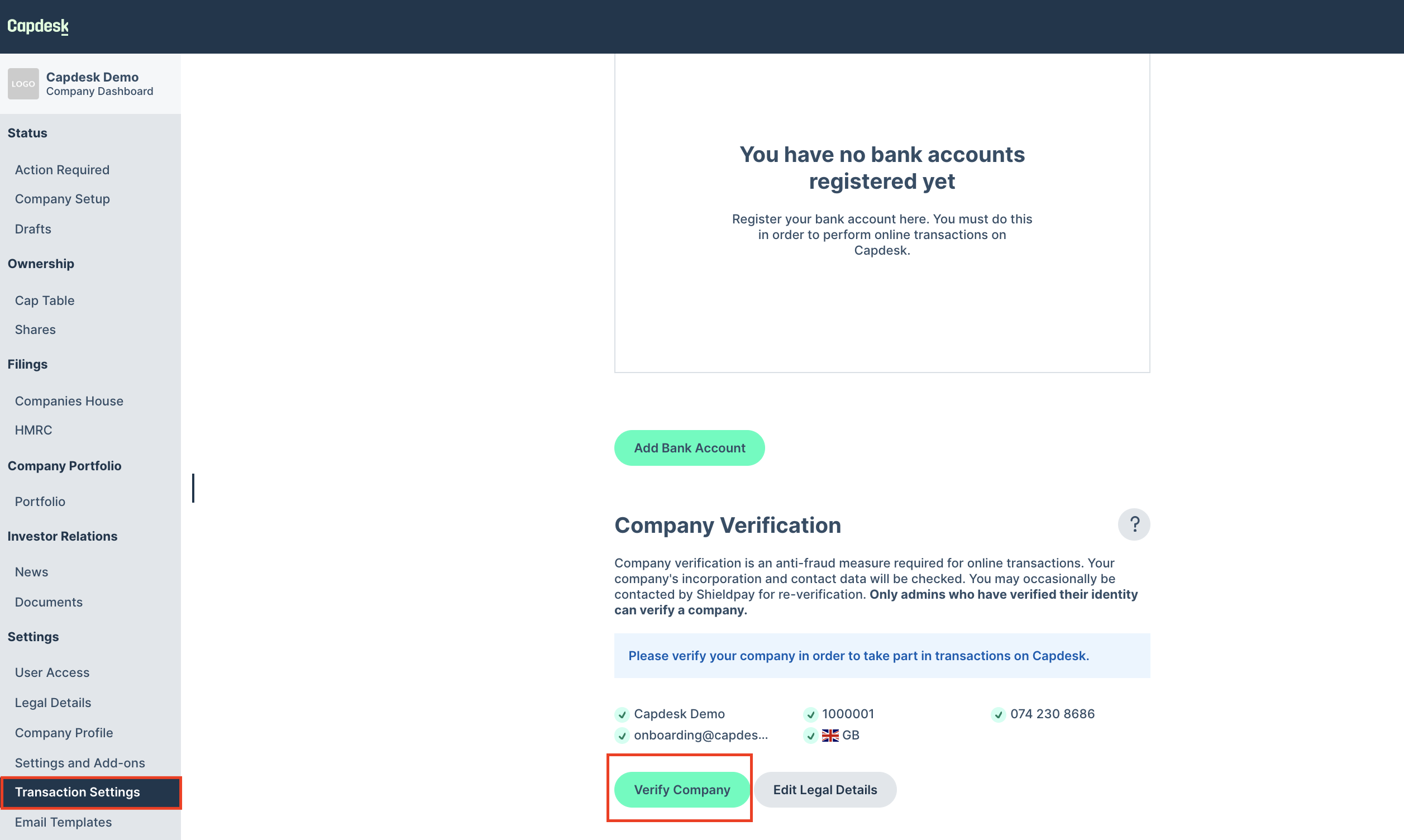 Click on 'Verify Company' and then fill out your company details in the form that will appear, as shown below. When you're ready, click on the green 'Save and Verify' button.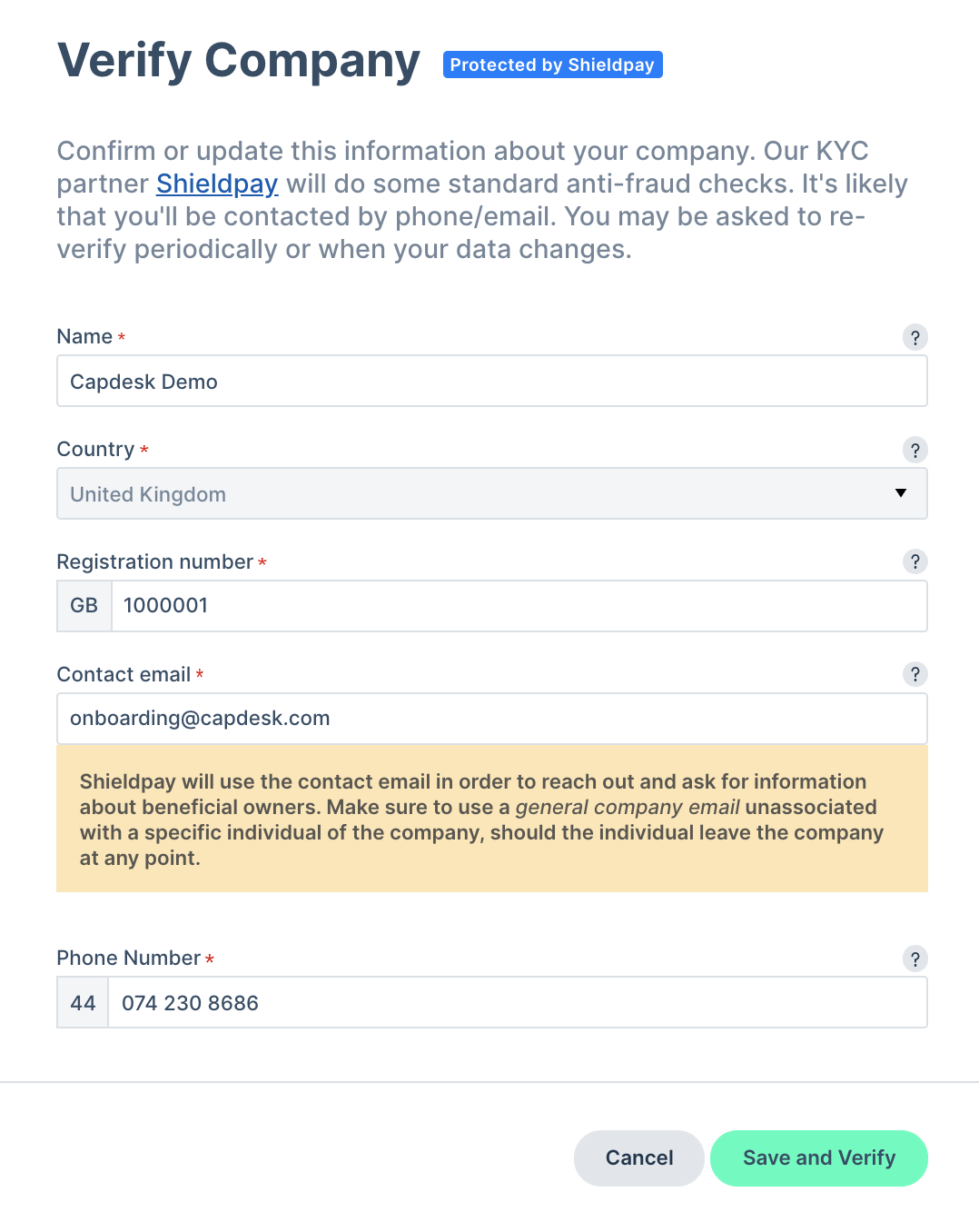 If you completed the process successfully, the company's identity will appear as pending, and Shieldpay will contact you by email (the contact email specified) for further information; they will ask for identity details for any individual who owns or controls more than 25% of the business.
Shieldpay conduct their own searches before sending this email, so they will have a list of the individuals to ask for more information on (specifically, date of birth and residential address). They will then use this information to electronically verify the UBOs.
If they require further information to verify the identities of the parties in question, they will follow up with another email asking for identity documents (passport or driving license) and proof of address (recent bank statement or utility bill).
Shieldpay will then confirm that no further information is required and that the company is verified.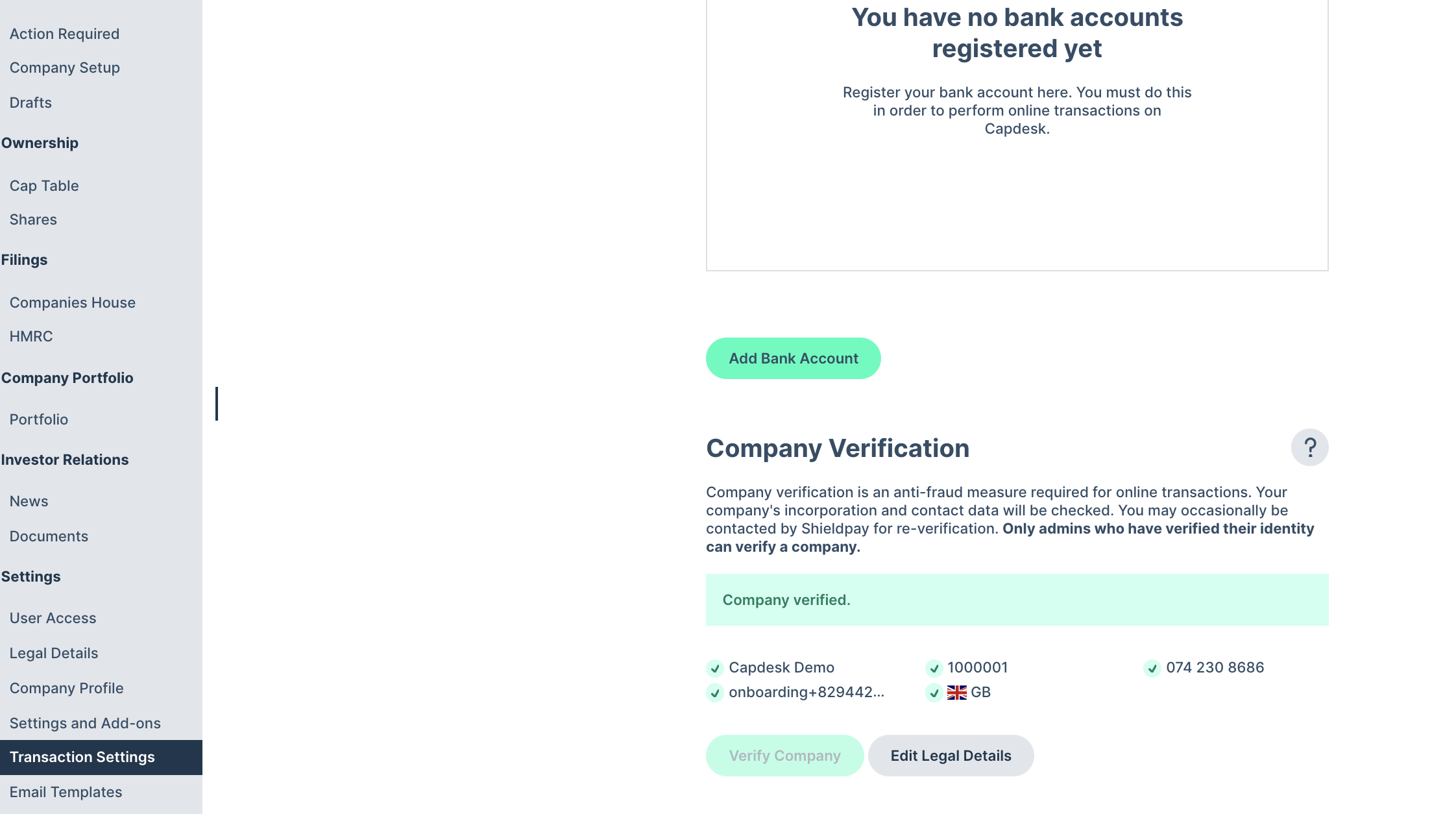 If the company verification fails, you will receive an error message.
This will detail the invalid data that needs to be corrected. Address the issues listed in the error message and try again. If you are still having trouble, please contact support at support@capdesk.com.