You are able to export a report with all the data that you have recorded on Capdesk.
To action, navigate to the 'Account' page found under 'Settings' on the left hand side menu. Once here, scroll to the bottom and select the green 'Export Data' button.
The below screen will pop up where you will be presented with an overview of the data that will be included in this report.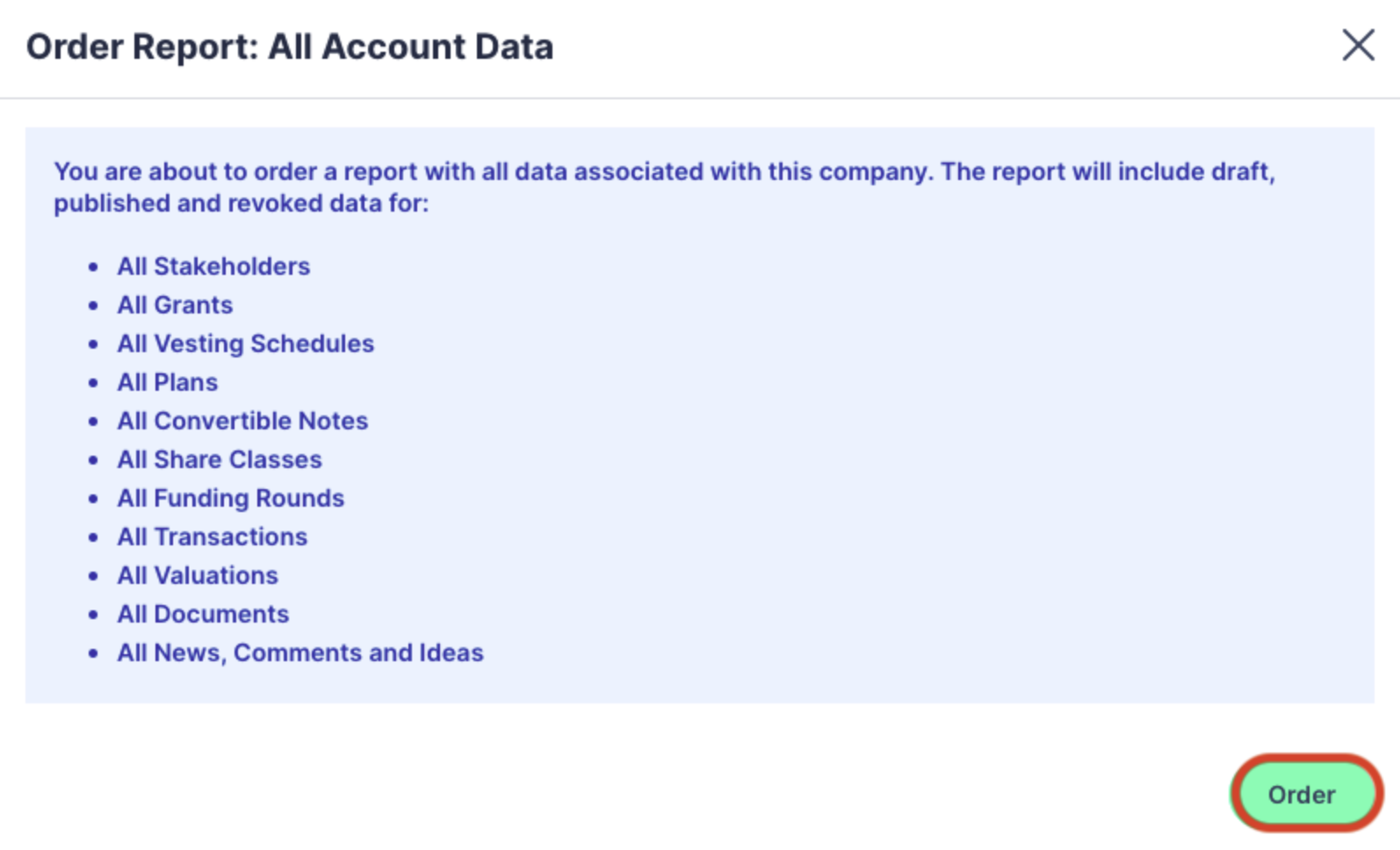 To confirm the download, select 'Order' and the report will be sent directly to your inbox where you'll be able to download the report.
The all account data report is an all encompassing, large document set that may take a while to generate and deliver to your inbox.