The transaction history is a complete export of all share transactions registered for your company
The transaction history report is equivalent to the transactions page but provided to you in an Excel report.
If you would like a list of your full audit history of every transaction recorded, you can export this report.
The report includes the transaction type (issuance, transfer and/or cancellation), the buyer, the seller, quantity, the price paid per share, share class, and more. To export:
Go to the Shares tab on your left-hand navigation bar.
By default, it will direct you to the Transactions tab, which you will then want to go to the 'Export' button on the right-hand side and select 'Transaction History'.

3. You can then select if you want to 'Include drafts?' or 'Include revoked?'.
Including drafts are relevant if your company account is not yet live (and all data is held in drafts) or you have both published and draft data and that you would like to also include those draft data.
Including revoked will include all transactions that you may have revoked.
Then click on 'Order' to export the report which will be sent to the email address you have used to log into the account with.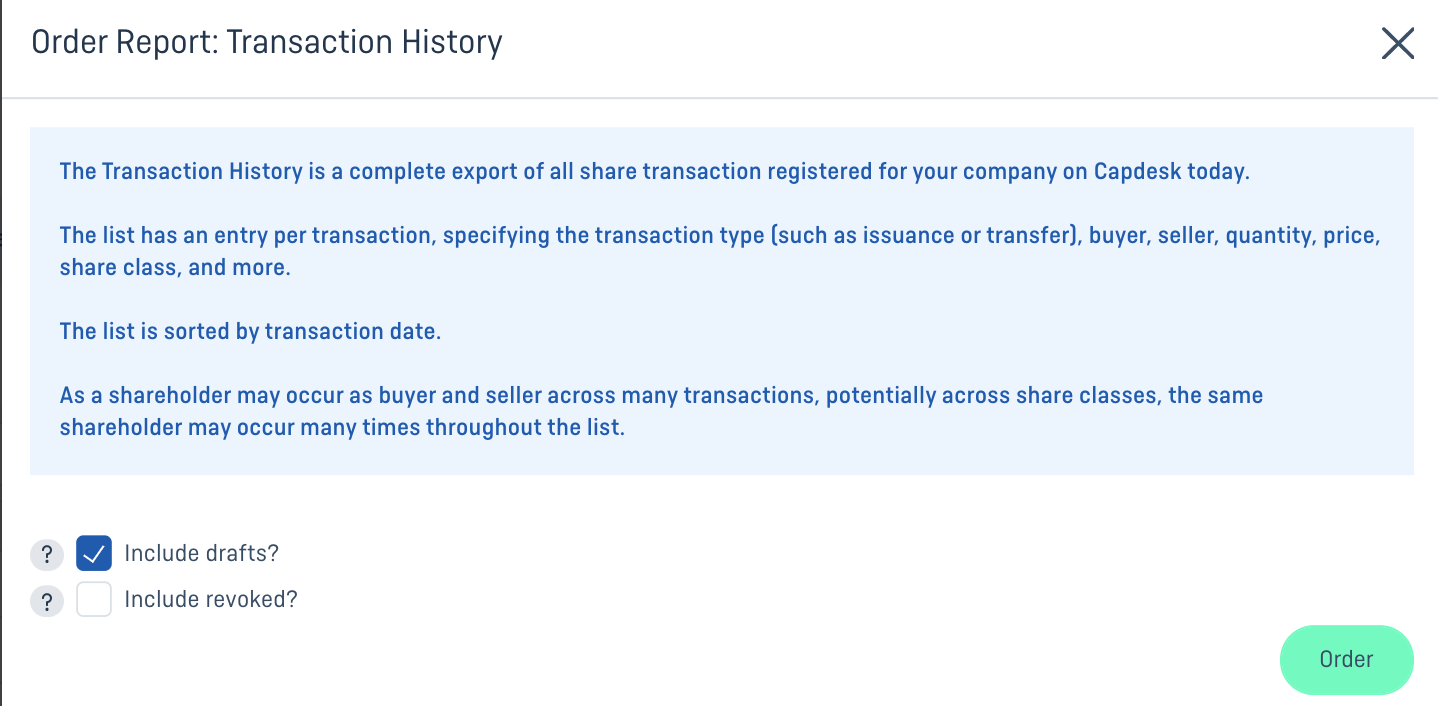 5. Click on the "Download" button in the email which will allow you to download the transaction history report that you have just ordered.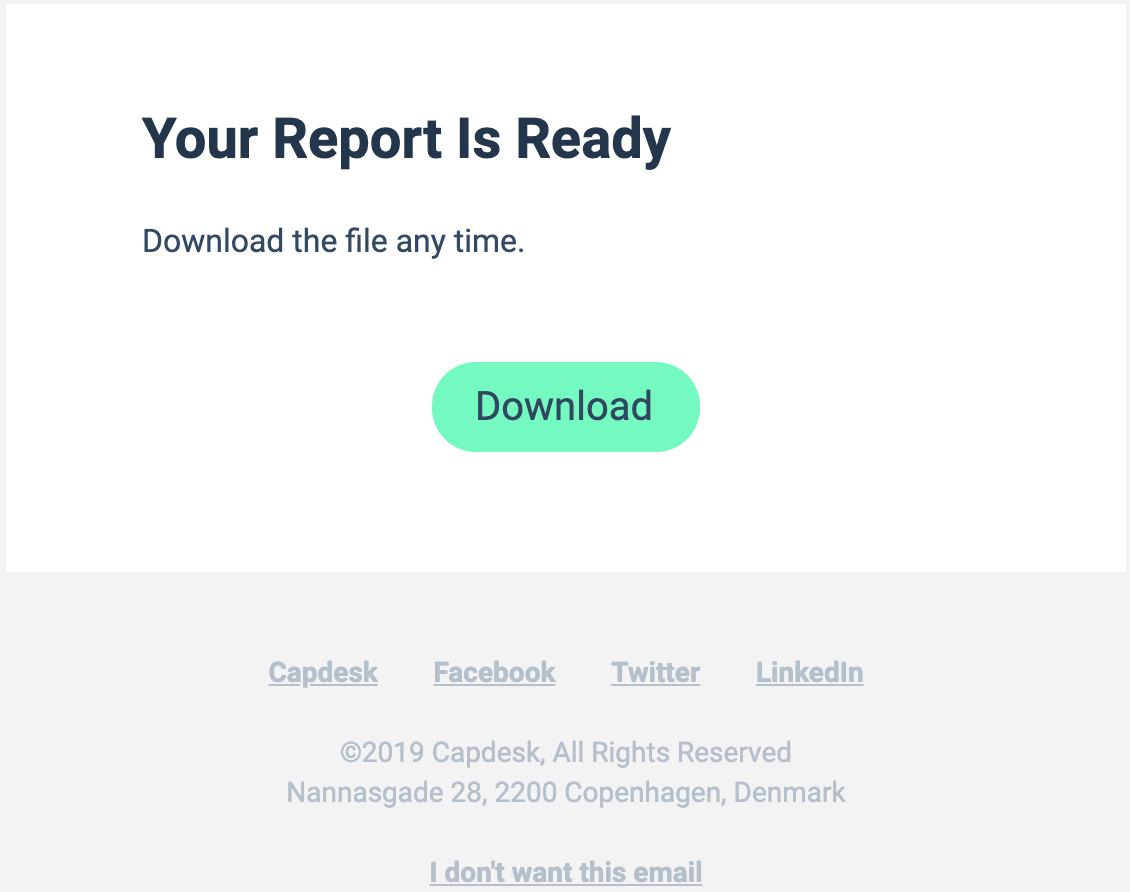 6. Open the report and you will be able to see a list of all transactions recorded on Capdesk. Share issuances, transfers, cancellations & exercises (options & notes). A snippet of the report is shown below.