Recording share numbers for share issuance and transfers.
In a number of European countries, you are required to record share numbers to provide extra security against fraud and guard against mistakes in recording the number of shares held by each investor.
We currently support share numbers for the countries below:
Denmark
Sweden
Finland
Switzerland
Netherlands
Germany
Norway
Malta
If your country is not listed and you would like share numbers enabled, contact support.
This article will explain how to:
Enable share numbers
To enable share numbers, go to the 'Settings and Add-ons' page and tick the 'Use share numbers' box under 'Basic Settings', then scroll to the bottom of the page and click 'Save'.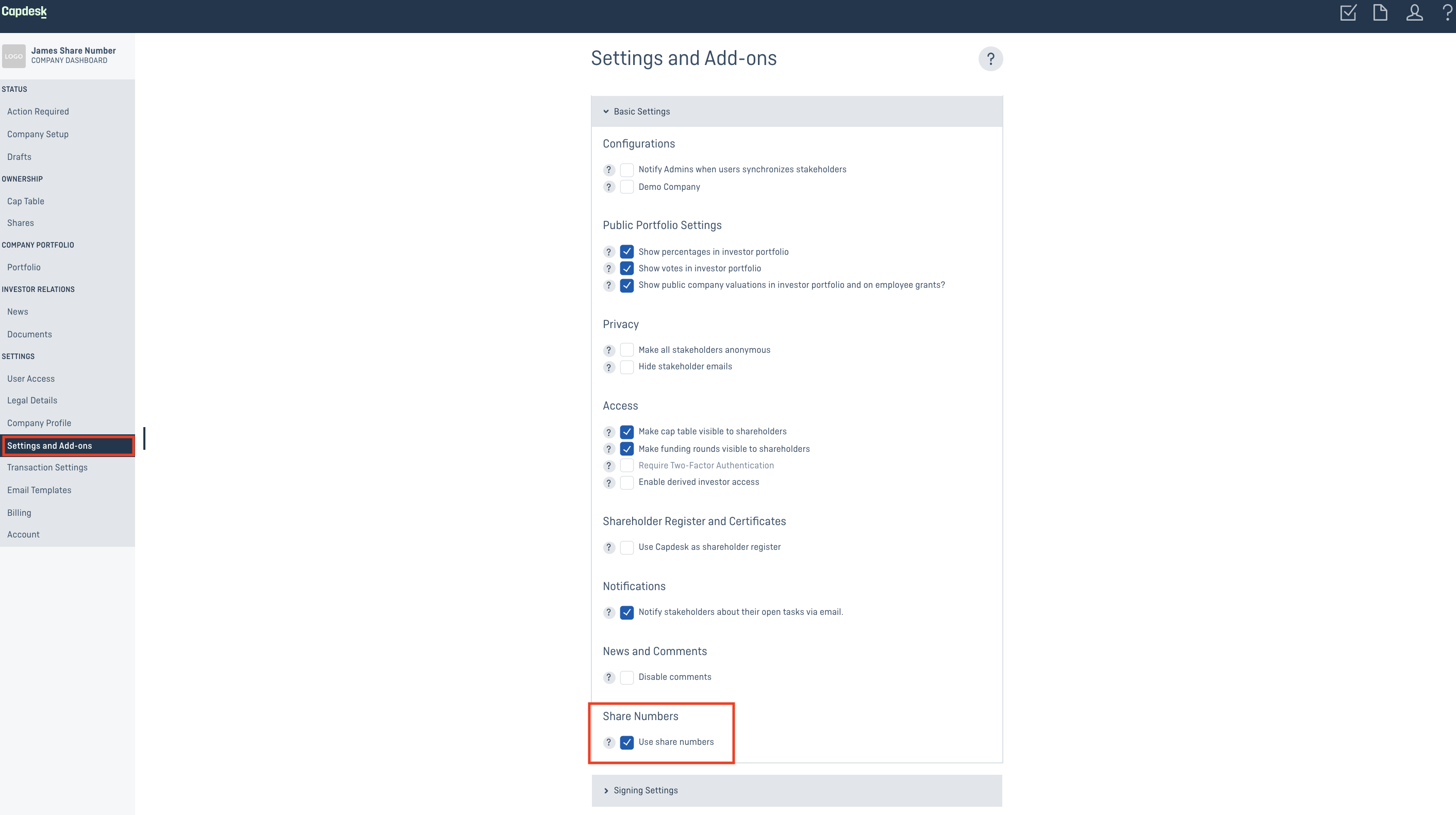 Record a share issuance
Once this is done, you can record a share issuance with a share number. Go to the 'Shares' page and click on the green 'Shares' button and select 'Register Offline Share Issuance'.

You will then either select the buyer who may be registered on Capdesk already or 'Add A New Buyer Instead'. Adding a new buyer will require you to provide details of the buyer (i.e. name, email, etc).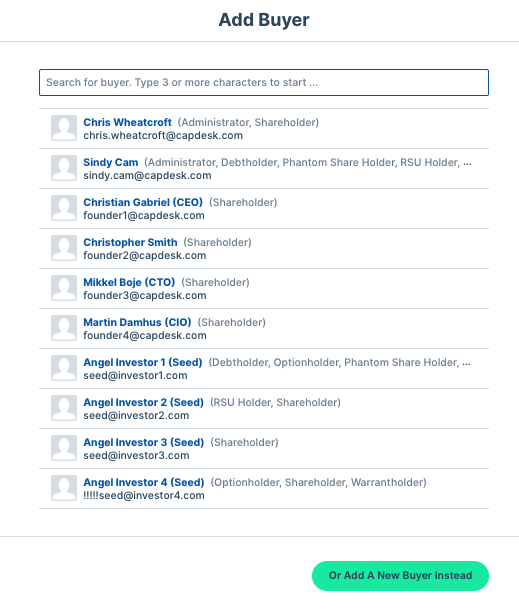 Once you have selected or added a buyer, you will need to input the share issuance details including the share number. If share numbers left blank then this will be automatically generated.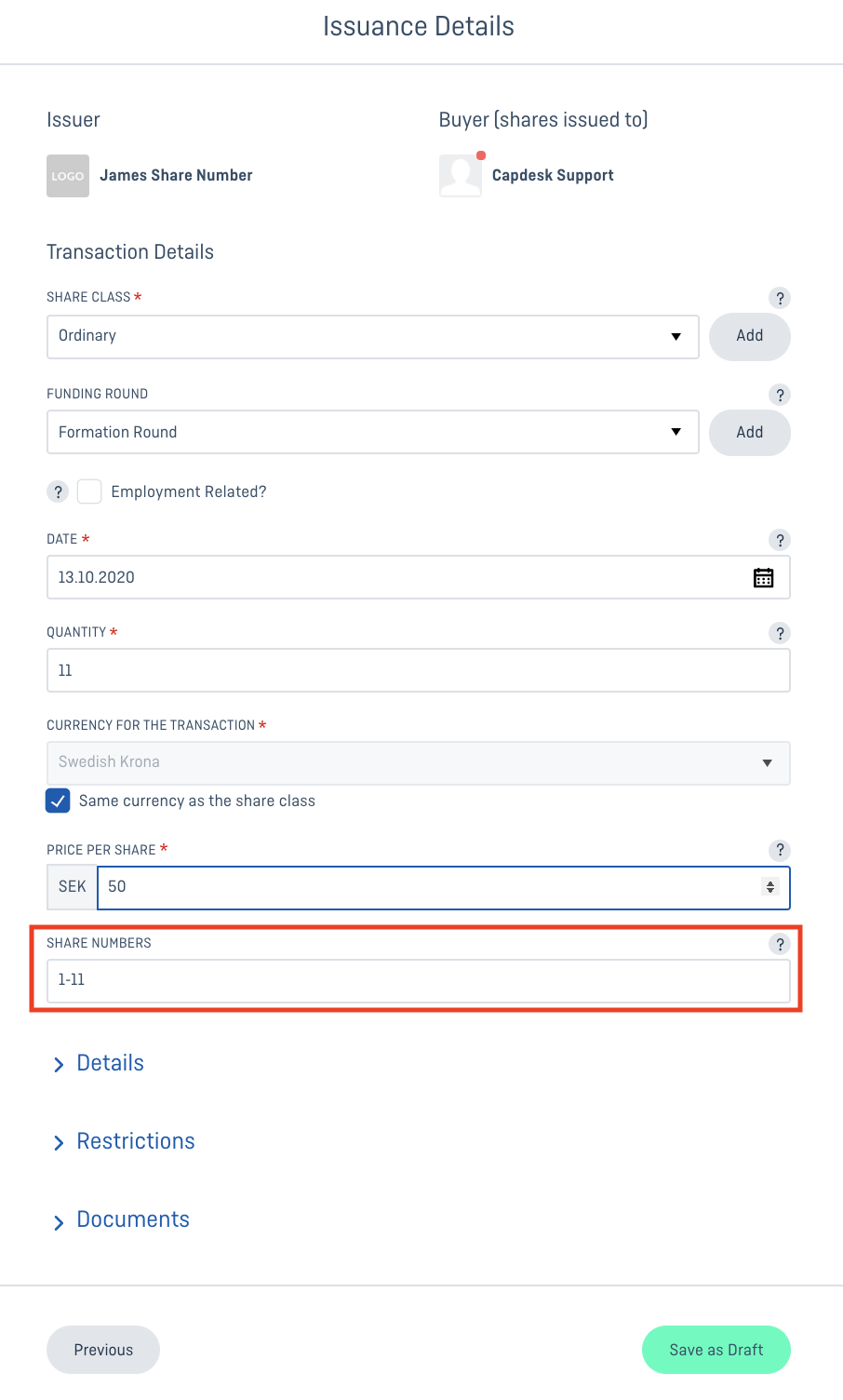 Once complete, click 'Save as Draft'. These share numbers will then appear in the 'Share Numbers' column on the 'Transactions' page.

Record a share transfer
Go to the 'Shares' tab and select the 'Shares' dropdown where you will "Register Offline Share Transfer".

You will then need to select the who the seller of the shares will be, and who the recipient is.
If the recipient is not registered on Capdesk already, please head to the bottom right of the screen and "Add a new buyer instead"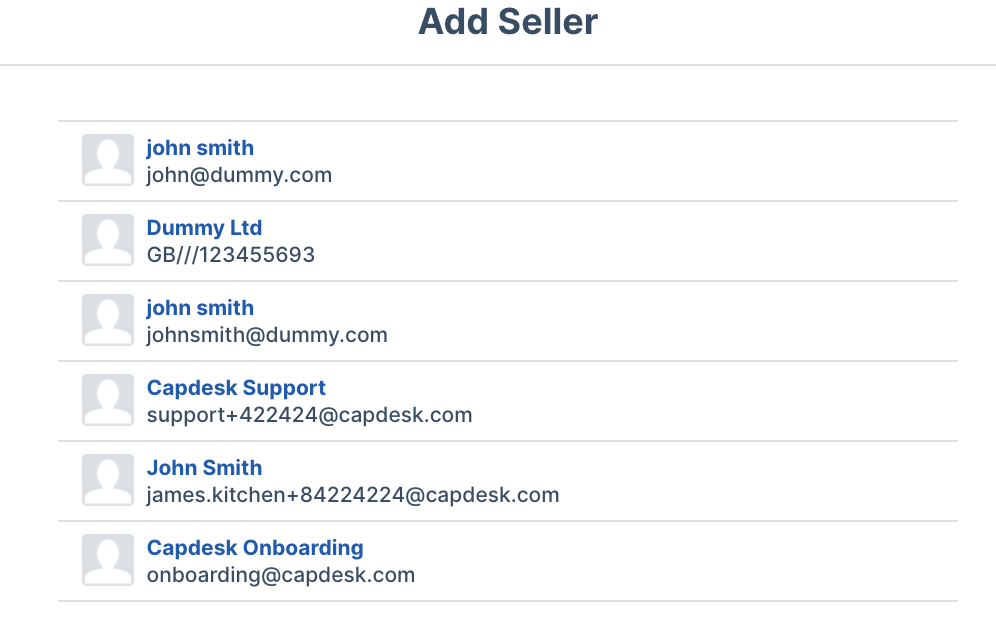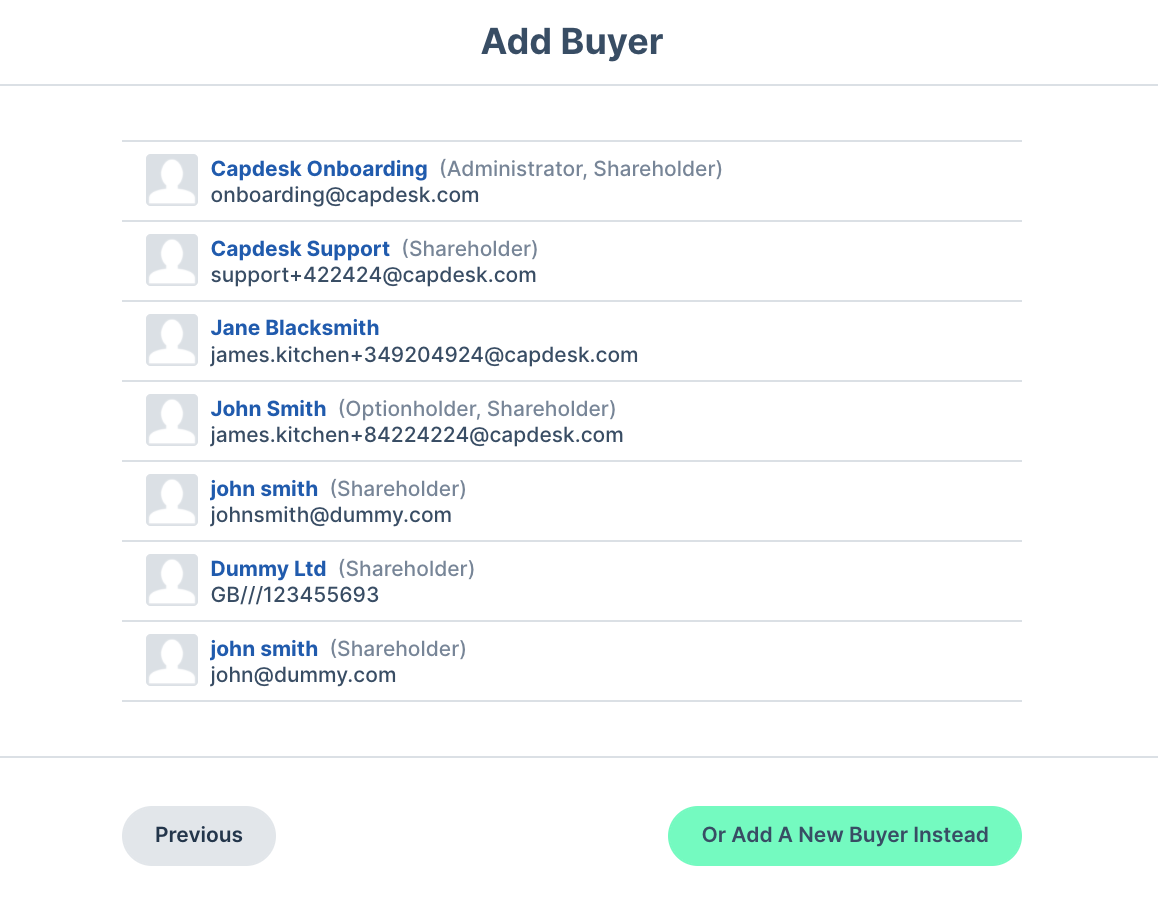 You will need to input the transfer details and ensure you have the correct share numbers.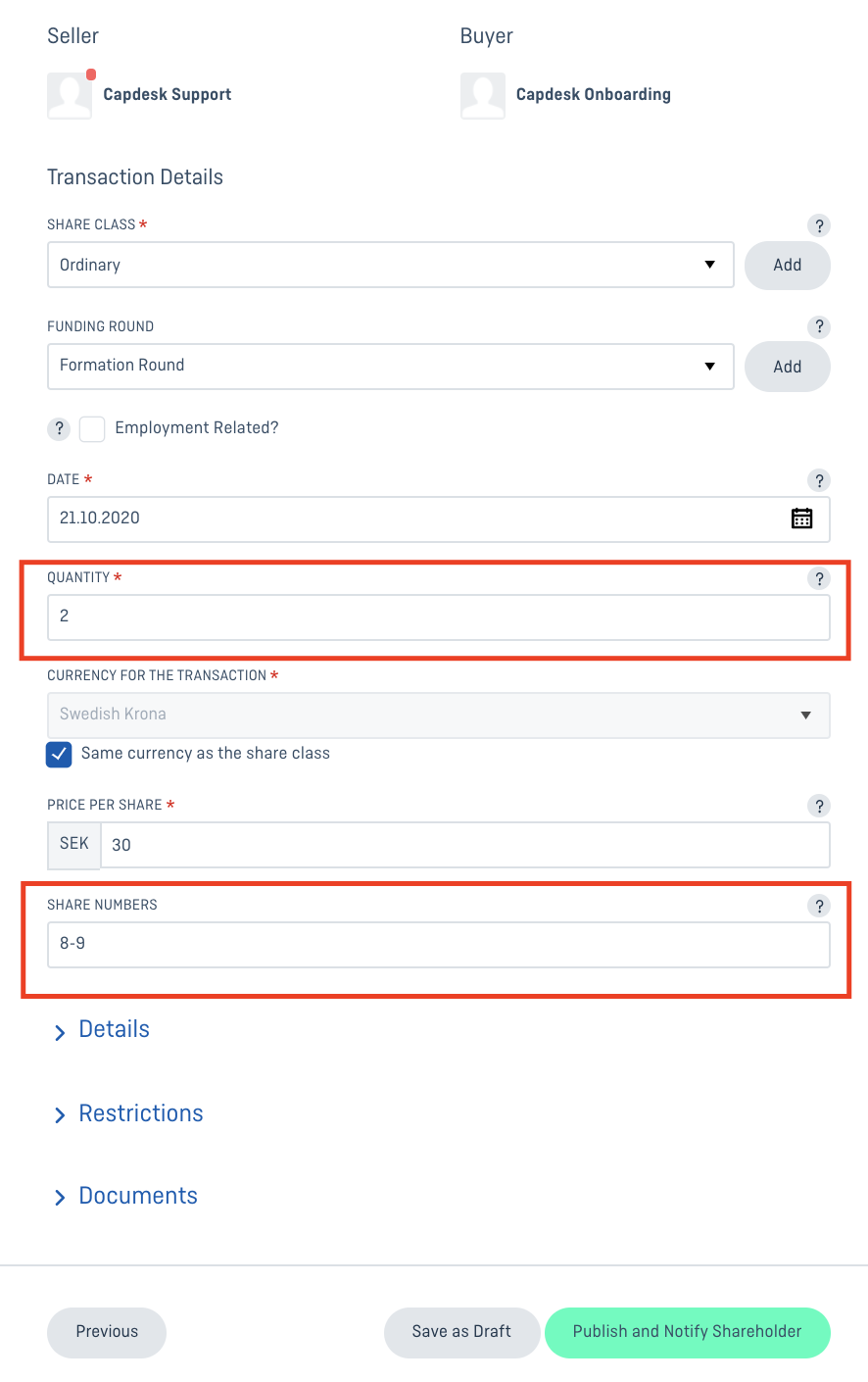 Once complete, you can 'Save as Draft' or 'Publish and Notify Shareholder' (if applicable).