Inform your stakeholders of important updates using Capdesk
The News page is the area of Capdesk where all the stakeholder updates you write are stored. Here you can also choose to send news updates via email to stakeholders.
To begin, navigate to the News page on the left hand side, under the Investor Relations heading.
You can add a news article by selecting the 'Write an Update' button.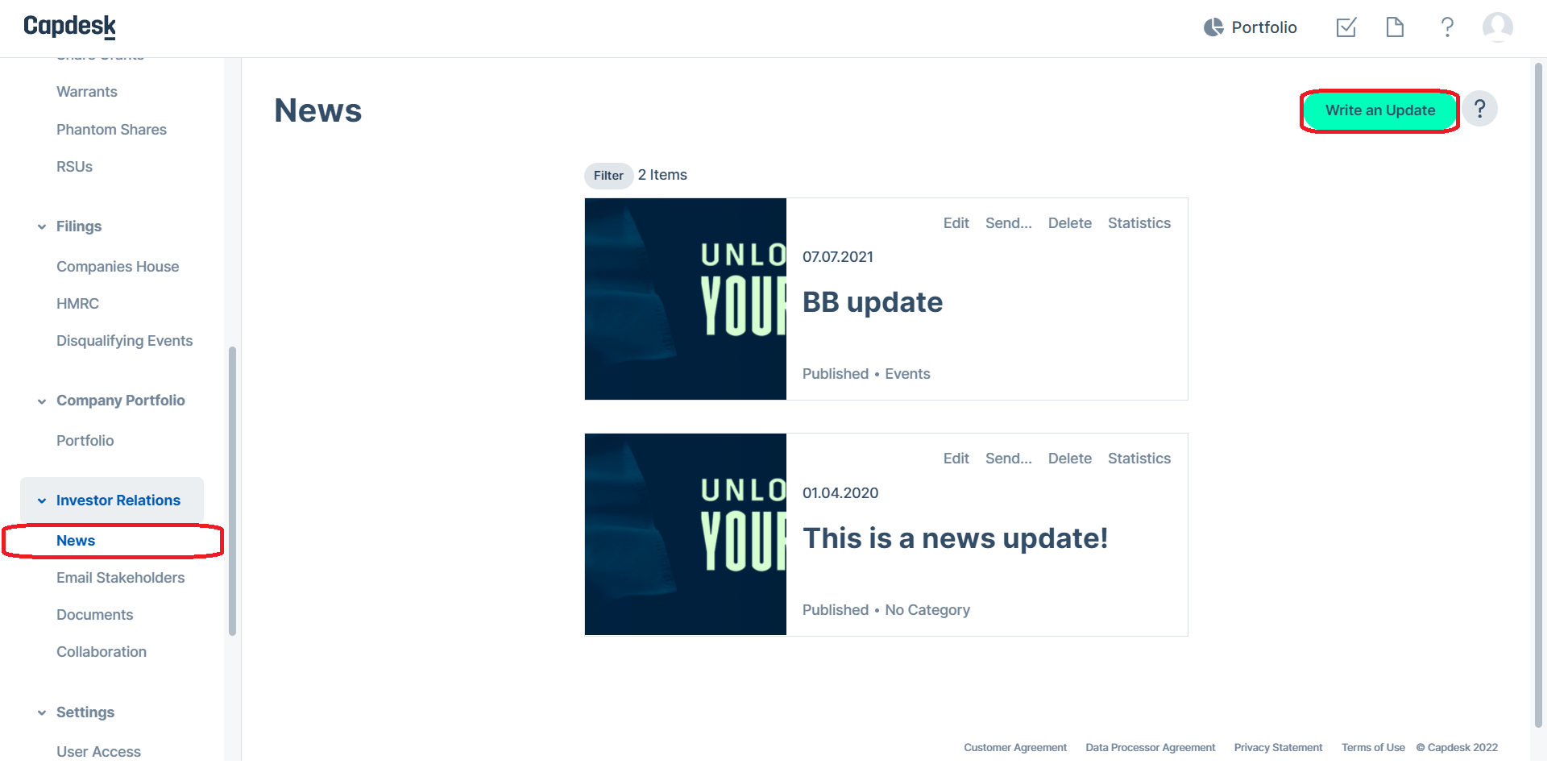 Upload a cover photo for the news. If no cover is added, we will use your company cover photo as standard
Create a header/title
Compose your message
Add images & links
Upload relevant documents
Amend the formatting
The post will automatically save as a draft. Once you are done writing your news update, you can either click on 'Back' or 'Publish'.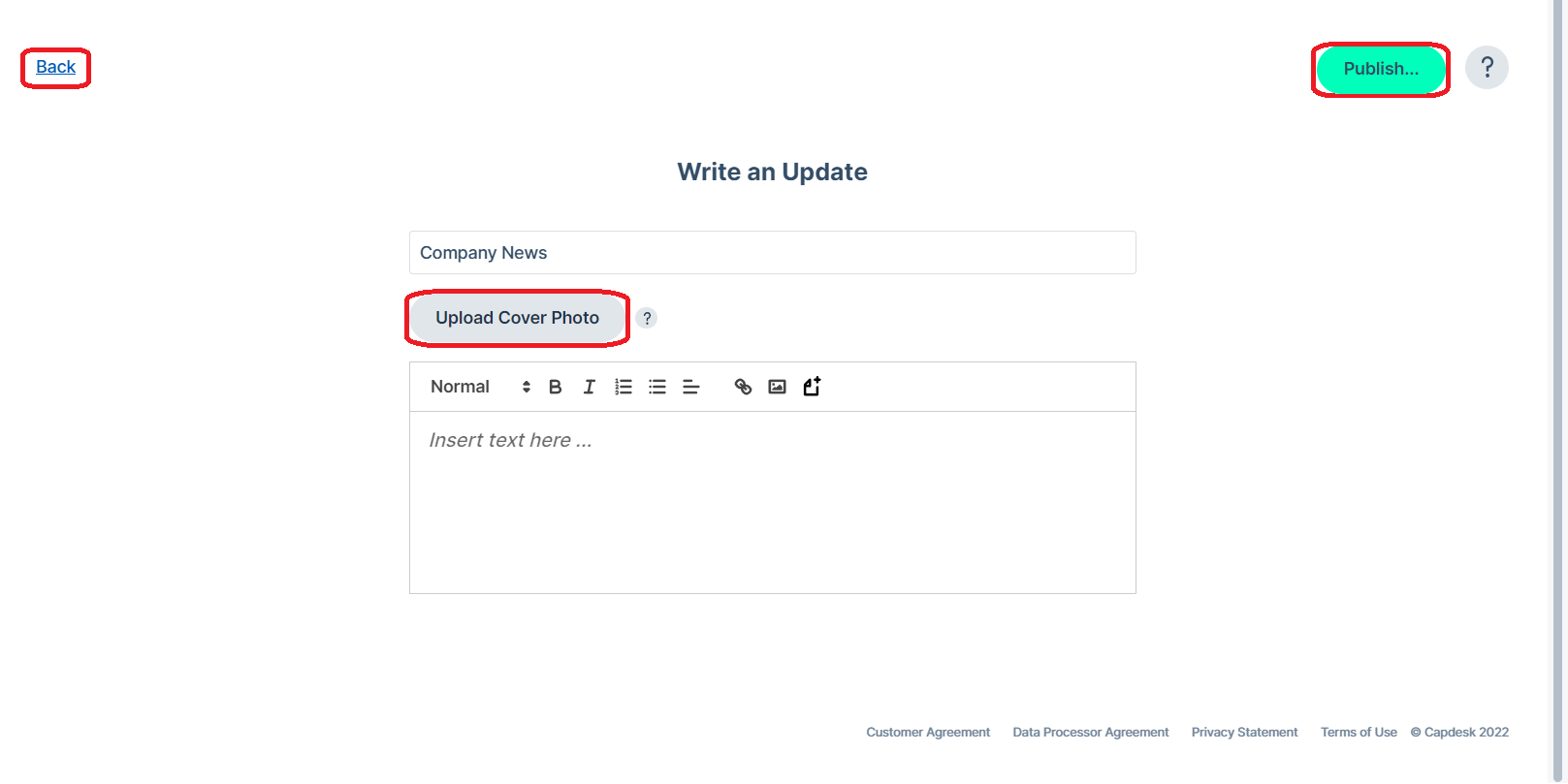 If you choose to go 'Back', you will see that the update is in draft format. You can then choose to edit, publish or delete it.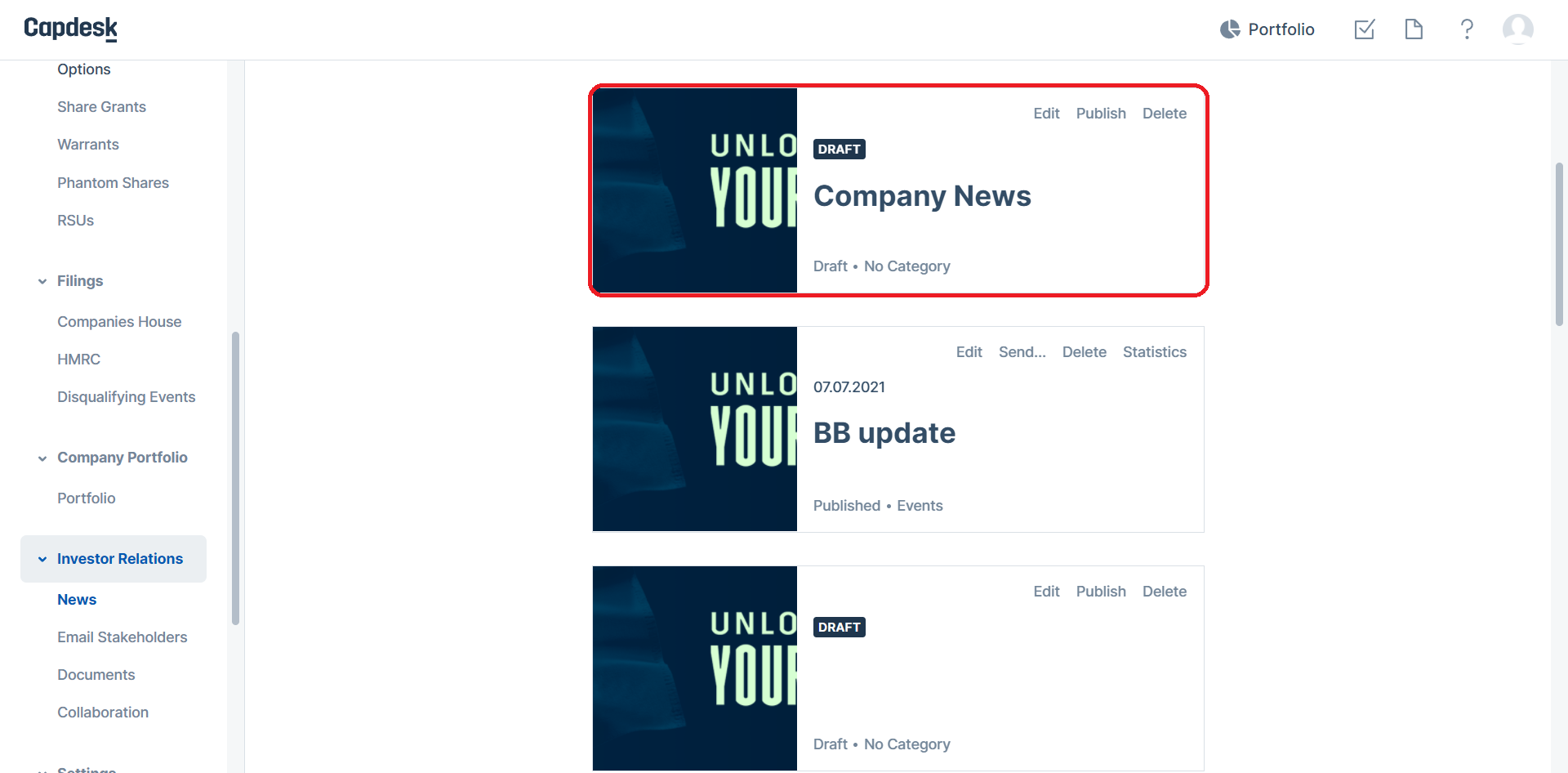 Selecting 'Publish' will email all stakeholders with an update. Once sent, you can view the statistics of the news post. The statistics page provide an overview of the emails you've sent, if they've delivered successfully, and whether they have been opened by the recipients.
Please note, shareholders will not be able to comment on the news post unless you enable comments within the 'Settings and Add-ons' tab.