Registering existing convertible loan notes
Before you can get started, please ensure the "Convertible Notes Add-on" has been enabled within the "Settings and Add-ons" menu.
Once enabled the "Convertible Notes" tab will appear on the left-hand side for you to select.
To begin adding your convertible note, navigate to the "Convertible Notes" tab and select the green "Add Note" button.
You will then be directed to the below page where you can select an existing stakeholder or choose to add a new noteholder if required.
Once you have selected the relevant stakeholder or created a new one you will be taken to a page to fill in the specific details of the convertible note.
Please note, the fields with a red asterisk are mandatory and outlined below.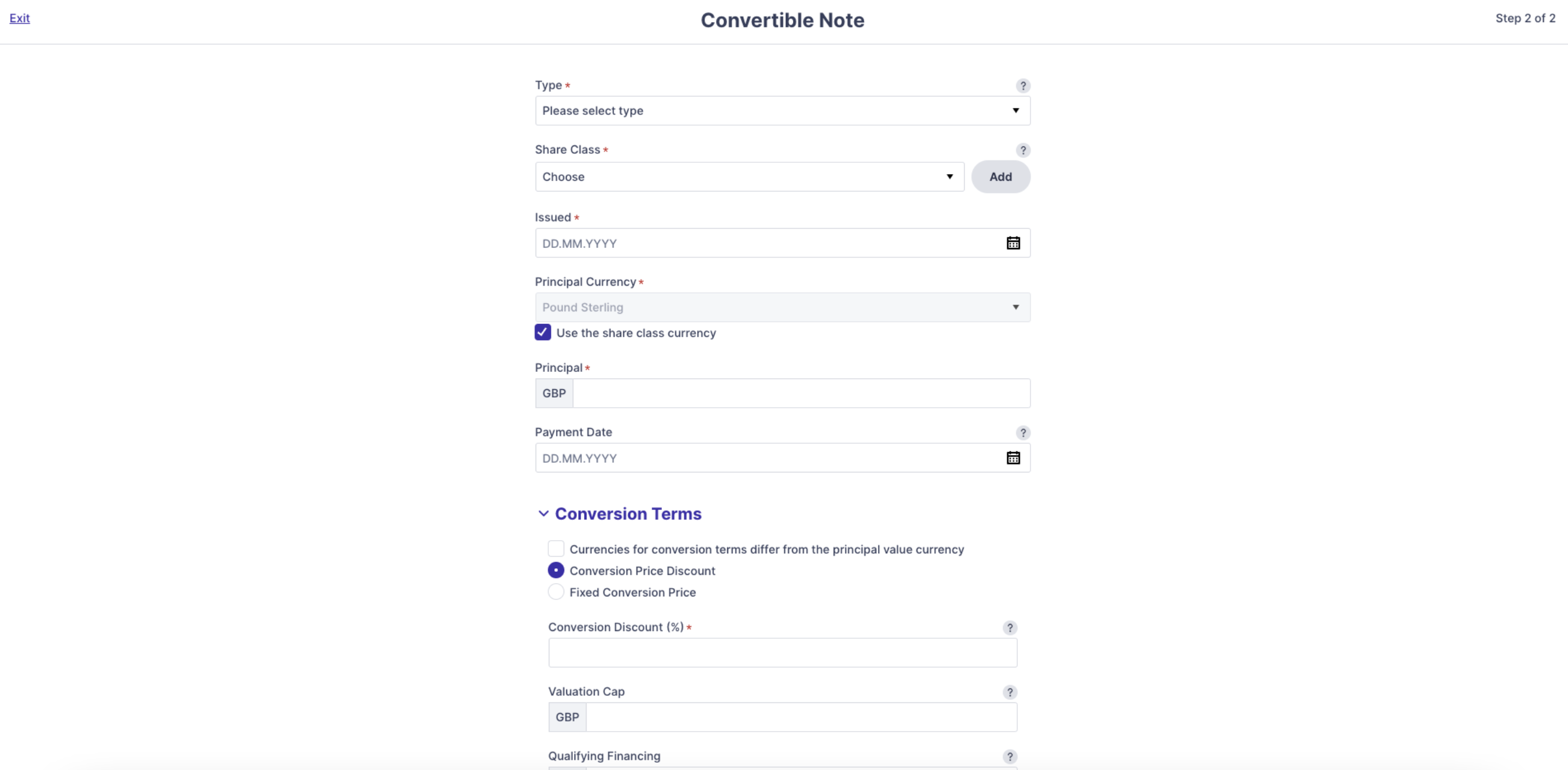 Mandatory fields:
Convertible note type - Denotes what type of convertible note is being issued.
1. Standard and other convertible notes are debt which can be repaid or converted to equity depending on terms in the agreement. With standard notes, you will need to enter an interest rate.

2. SAFE's are a simpler and standardised version of convertible notes developed by Y Combinator. SAFE's are not really debt and there is no interest nor maturity date attached to them.

3. Advanced Subscription Agreements (ASA's) are essentially payments for equity in advance and, e.g. not debt, which makes them suitable for UK SEIS/EIS-investments in certain cases. Please consult Capdesk support or your legal advisor before choosing a convertible type.
The relevant share class
The date issued
Principal currency and principal amount
Interest % which we support different interest terms
Conversion terms either conversion discount or fixed conversion price:
1. Conversion discount % - Discount on the share price of future funding round which triggers the conversion of note. (Please enter a number between 1 and 100).
2. Fixed price conversion - The fixed price of the shares which noteholders can convert their notes into.
Please find a completed example below:
Adding additional information:
Capdesk allows you to add additional information and documents to convertible notes. You can assign a funding round by selecting the Advanced drop-down option and filling in the required field. You can add a new funding round at this point too if required.
You can also upload any documents which you wish the noteholder to have access to. Please note you will need to upload these before publishing the convertible loan note. This is actioned by clicking the Comments and Documents drop-down, selecting the "Add document" button and uploading the required document.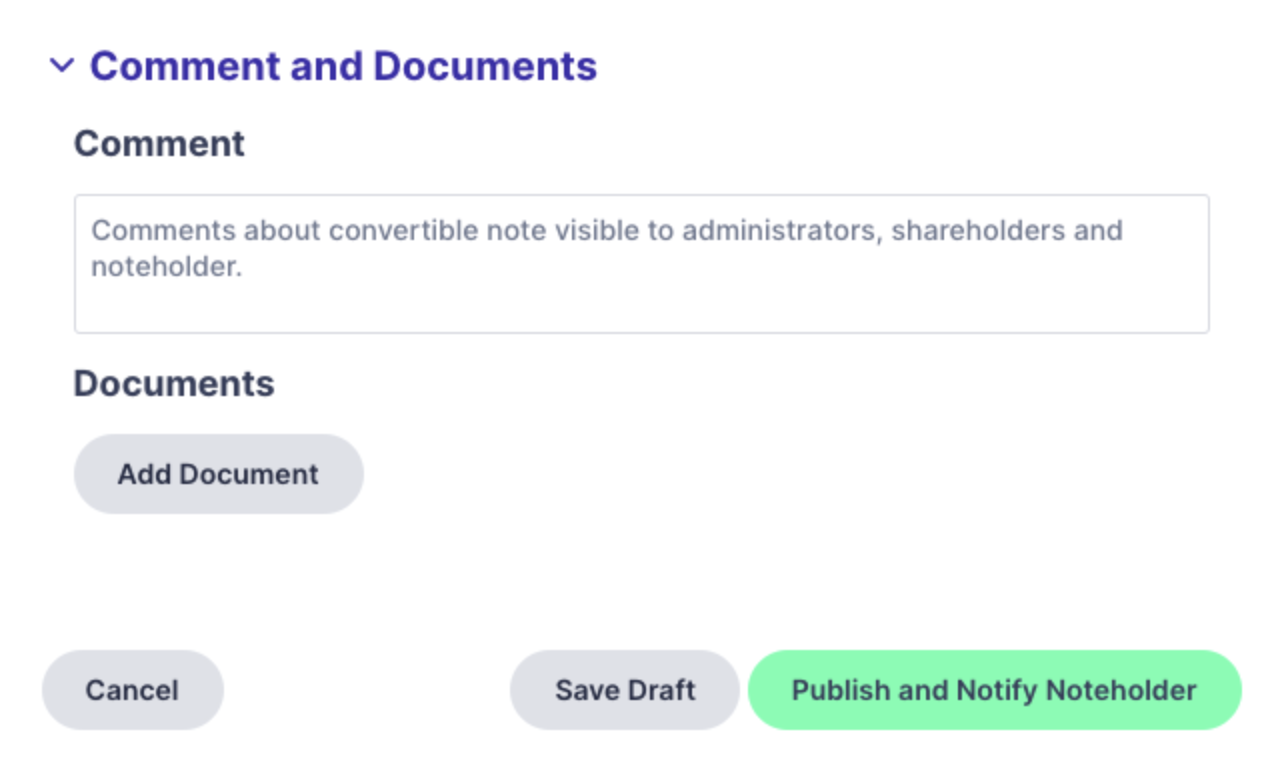 Once complete you have the choice between saving the conversion as a draft or publishing the data.
Please note you will only be able to publish the data if your account is live.
After the transaction has been saved or published it will appear in the list of notes. If a transaction is saved as a draft, you have the ability to edit or delete using the "..." action button on the right-hand side.

Finally, to view the details of the note you have created, please click the "View" button to the left of the name of the noteholder. You will then be shown a window similar to which is shown below: