Uploading documents to Capdesk with full stakeholder visibility
Capdesk allows you to upload important shared documents for all stakeholders (excluding option holders) to have access to. This allows you to save time as you no longer need to send multiple emails to your contacts, instead you can upload the documents in one place.
Navigate to the "Documents" page within the "Investor Relations" tab. Here, administrators can upload documents that will be visible to stakeholders. These documents are not used for signing, they are static documents which you would like the stakeholders to view.
To add a document, select the green "Upload a New Document" button.
The below screen will pop up where you can upload the file and select the relevant category to assign it to.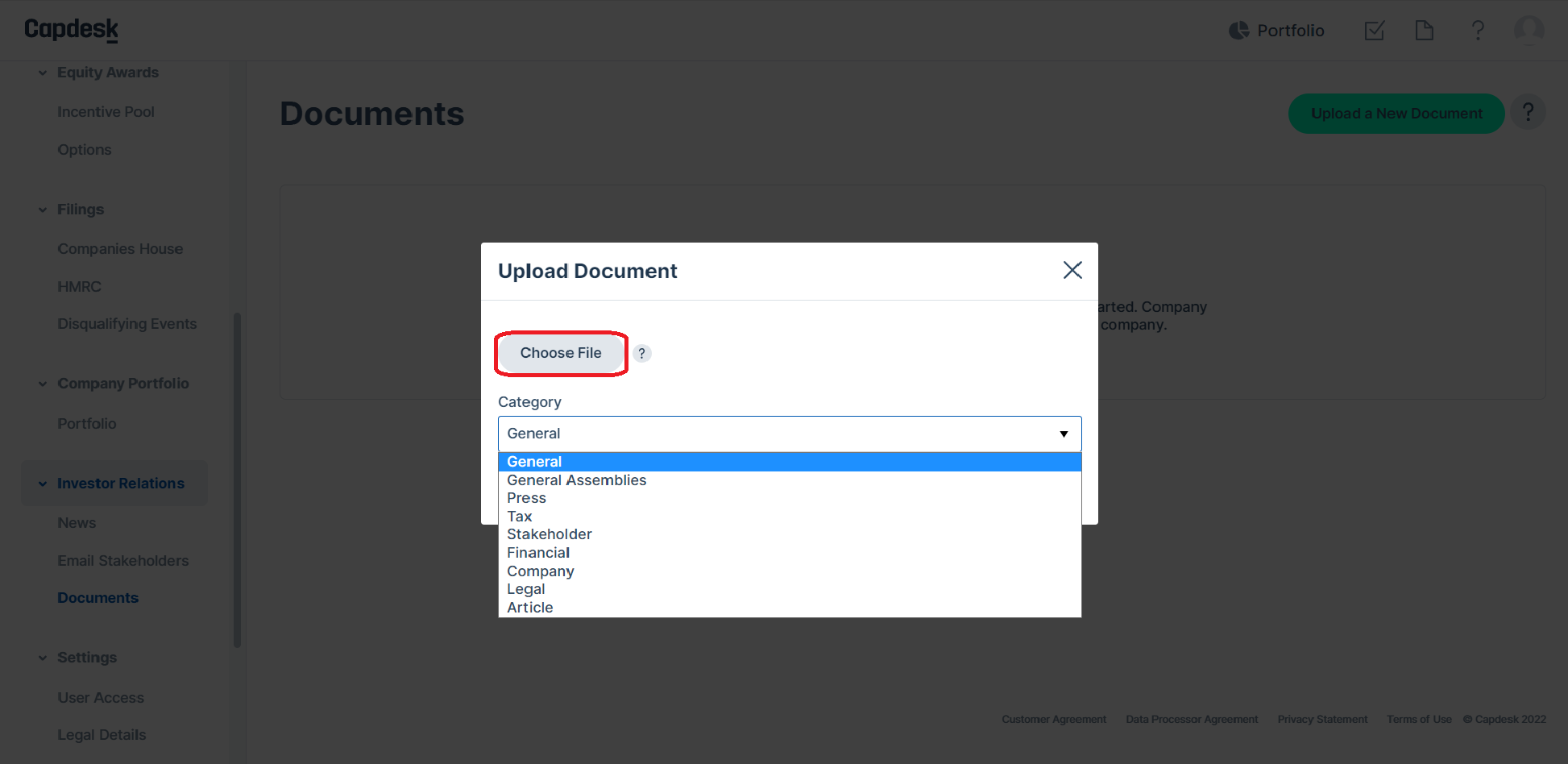 Once uploaded, the document will appear on Capdesk as below. As you add more documents, they will be sorted by assigned category.
The relevant stakeholders will now be able to log on, view and download the documents you have uploaded.