Contact all stakeholders (this includes shareholders and other equity holders) or choose to email only your shareholders
This feature is only available if your account is live.
The "Investor Relations" tab enables you to reach out to your stakeholders with news updates via the "News" section or directly via email using the "Email Stakeholders" function.
Read more about updating your stakeholders via the "News" section.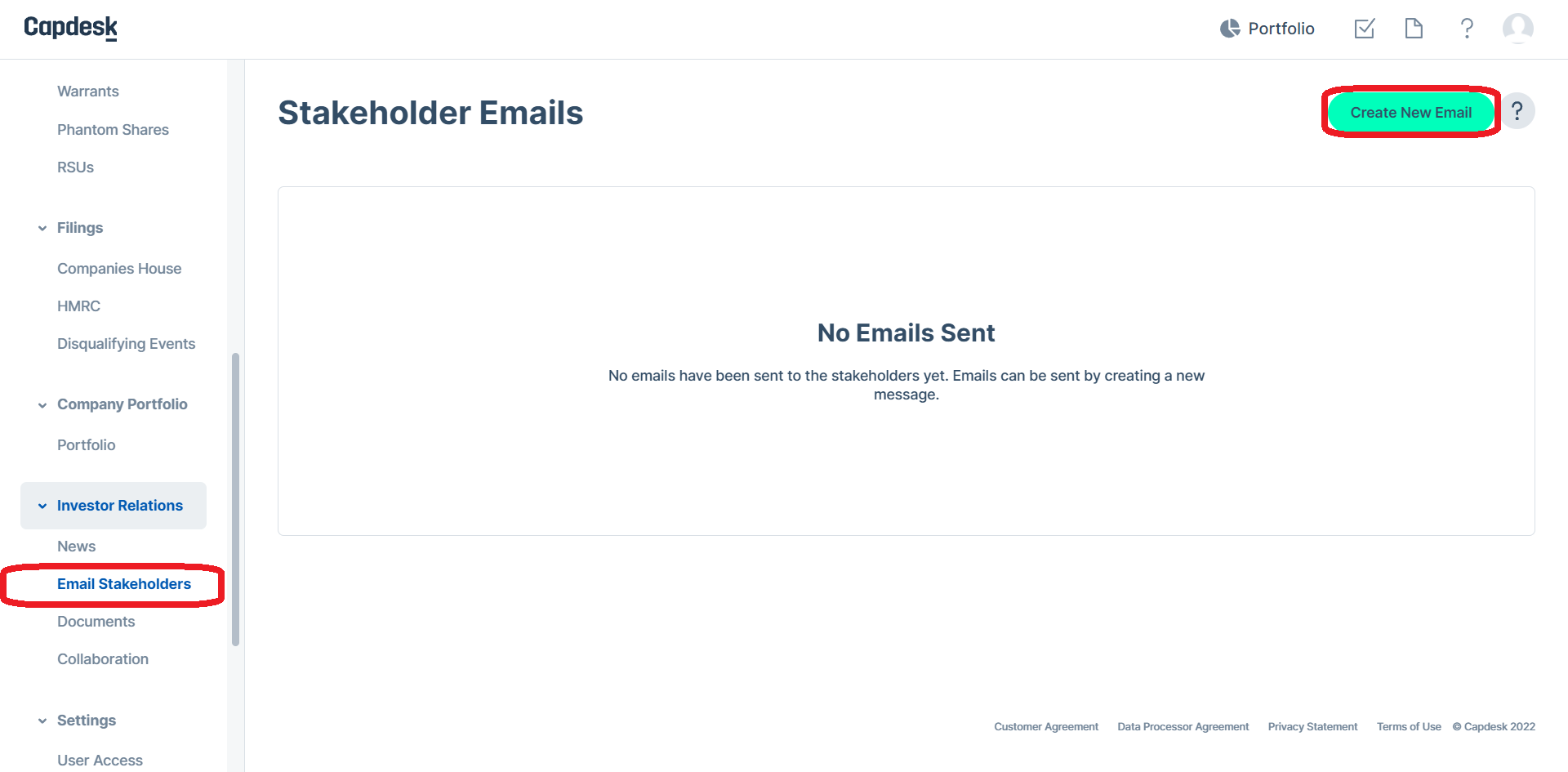 Navigate to the "Email Stakeholders" page to view any previously sent communication and to create any new stakeholder emails.
Selecting the green "Create New Email" button will direct you to the page below where you can compose your email.
Here you can set the subject of the email, attach any relevant images and amend the formatting to suit. Select the green "Send Email" button below to finish and issue out the correspondence.
It is important to note that this will be sent to all stakeholders.
If you wish to send an email to your shareholders only, please tick the checkbox "Only send to shareholders" prior to sending the email:
The email update will then be sent only to the shareholders of your company.