You will need to have received an invitation email to be able to sign up
You should receive an invitation email from a company that you have invested in and they are using Capdesk to manage their equity.
You can sign up as either:
Individual stakeholder
Once you receive the invitation email from the company, click the green 'Sign up' button (if you already have a Capdesk account, you will be asked to log in instead).
You will then be led to the sign-up page. Enter your details and set a password and then click on 'Sign up'. Alternatively, you can sign in with LinkedIn.
Your password will need to:
Be at least 8 characters long
Contain both lower-case letters, upper-case letters and numbers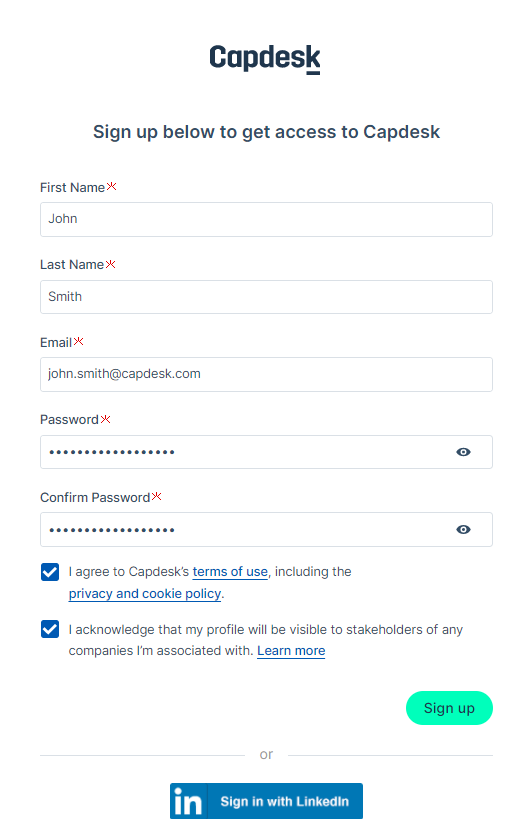 You will then need to verify your email with an additional email that has been emailed to you.
Click the green 'Verify Email' button to access and manage your account.
Please note, every time you generate a new verification email link, the previous one will expire so you will need to make sure to click on the last email verification link sent to your Inbox.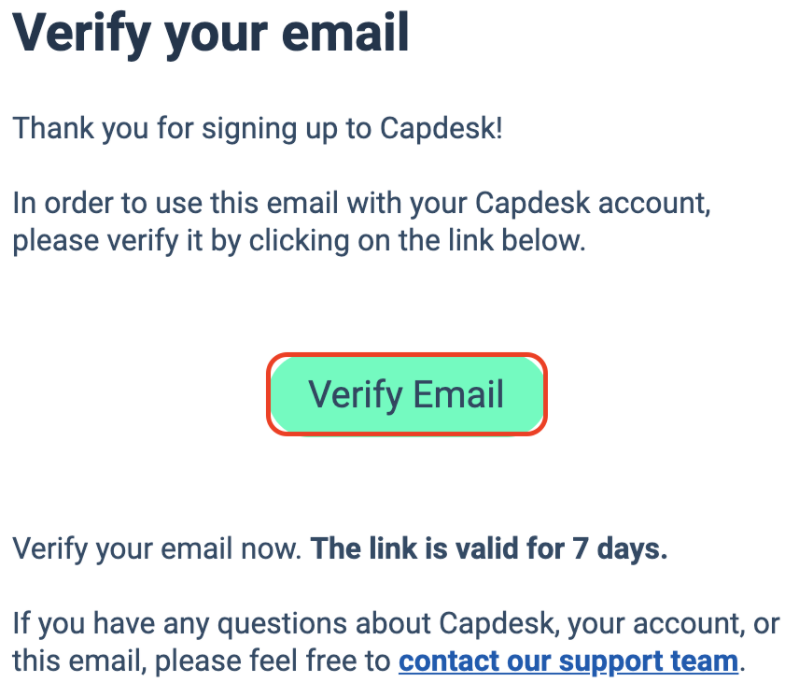 If you are were invited to sign up to Capdesk so that you could witness an option agreement, action on the relevant steps once you have signed up to Capdesk.
Company investor
In this scenario, you should follow all steps detailed above which creates an account for yourself. However, once signed up, you will need to claim your company in order to see the correct holdings.