Changing the currency that is shown on your account to suit your preference
When you sign up to Capdesk, we might display your holdings in a currency that does not suit your preference. You can change the display currency to your preferred choice.
This will change the overall display currency of your account, not the currency of any transactions. If you believe that a particular transaction is recorded with the incorrect currency, look to contact the company and query this.

You will be able to view details such as the amount that you have invested in a company, as well as the estimated value of your holdings (if applicable).

The above screenshot as an example shows shareholding as GBP. If you would like to change this currency, click on your account settings (the icon of a person in the top right of the screen) -> Preferences.

Scroll to the bottom of the page and you will find the 'Display Currency' header. We can see that this is set to Pound Sterling.
By clicking on the currency, you will find a drop list that details all of the currency options.
Once you have chosen your preferred currency, click 'Save'.
You will now see that amount invested and estimated values are shown in your preferred currency. Capdesk updates these values every weekday using the respective daily exchange rate.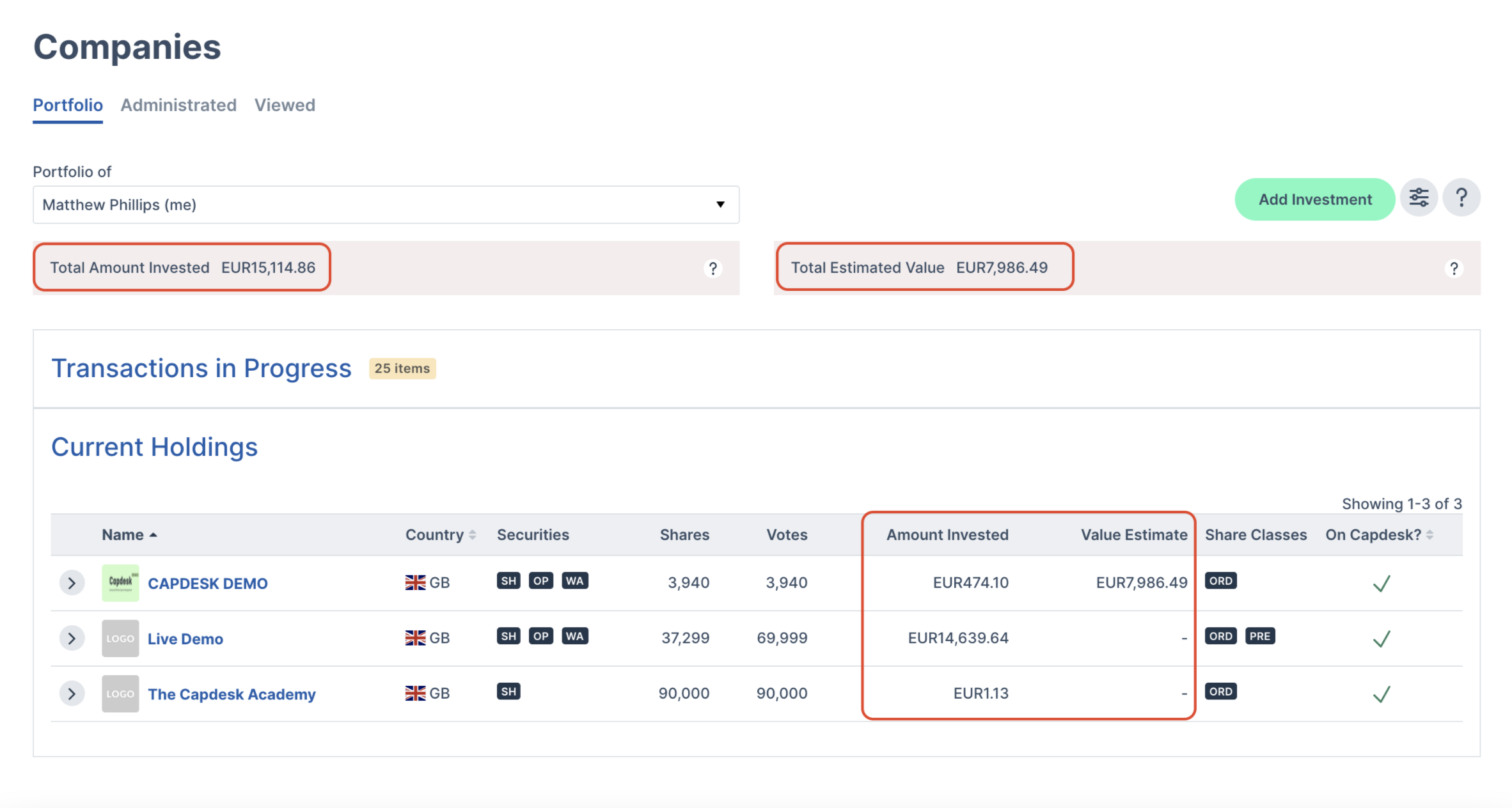 We can also see that it is only the display currency that has changed, not the currency of the transaction itself. Contact the company you have invested in if you would to change the currency for the transaction.