This includes updating your legal identity (email address, name, address), uploading profile pictures and adding social media links.
As well as tracking your holdings, you are able to add and update your personal details. This can prove to be important when verifying your identity or enable two-factor authorisation.
Please note:
These updates will only be saved on your account and will not be synced to the company records. If your information is incorrect, look to contact the company so that they can update your details.

The two pages that we will be looking to access are:
Legal Identity: To update your personal information that companies often need in order to comply with government authorities (e.g UK Companies Act 2006) or safely perform online financial transactions
About You: To share something about yourself with out Capdesk Users.
Legal Identity
Click on the icon of the person in the top right-hand corner of the screen.
After selecting this, you will get a drop-down menu and click on 'Legal Identity'.
You will be brought a page where you can edit or add personal details (name, address, date of birth, gender, mobile number, occupation and NI/social security number.
Make sure that when entering your phone number, it correctly matches the dial code. For example, if the dial code starts with +44, the mobile number should not start with 07, it should start with 7.
After you've entered the relevant information click 'Save'.
About You
Click on the icon of the person in the top right-hand corner and click the 'About You' tab. If you are already on your personal settings, this tab can also be found on the left-hand side of the page.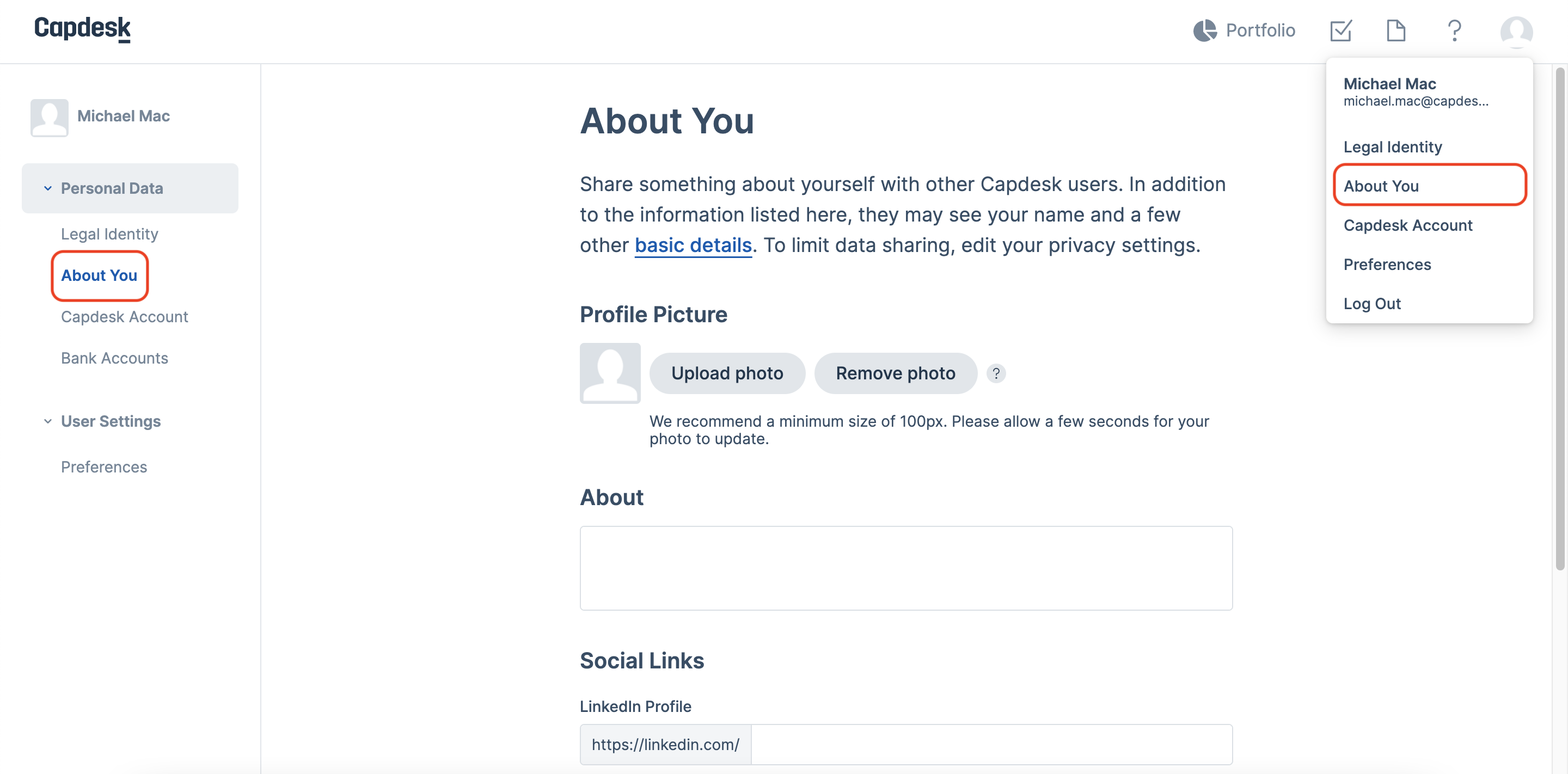 To upload a profile picture, click 'Upload Photo' and choose a jpeg or png photo that is saved in your files. This photo can be viewed by yourself and account administrators who register your email address.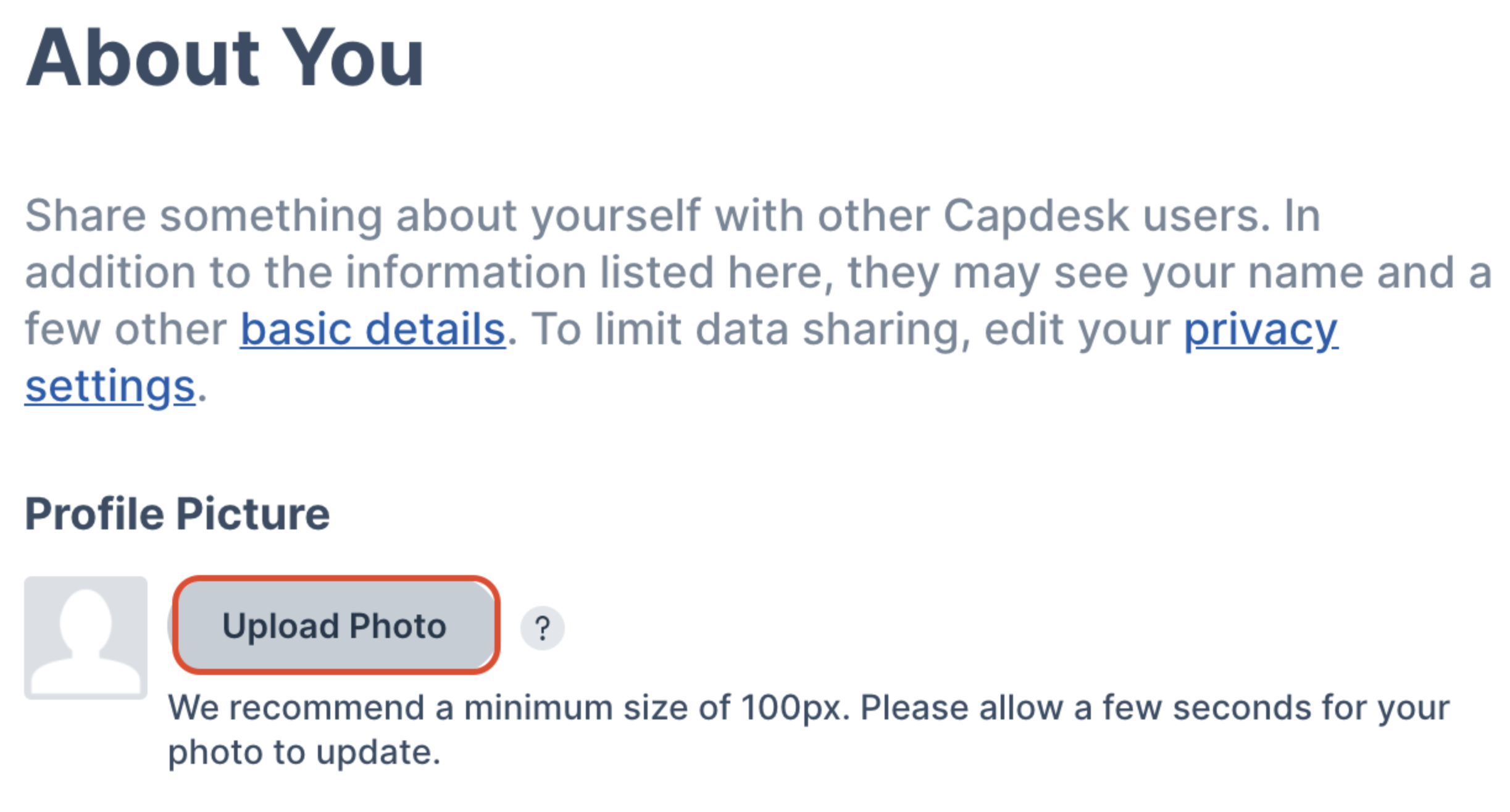 In the 'About' Section, write any information about yourself i.e job role, personality etc.

You can also add the url links to link your LinkedIn and Twitter accounts.

Once complete, click 'Save' at the bottom of the page.