Setting up additional Capdesk users with varying levels of access
First navigate to the 'User Access' section within the company Capdesk account. It is located under the 'Settings' heading on the left hand side menu.
Please note that only users with administrator rights can add other administrators or viewers.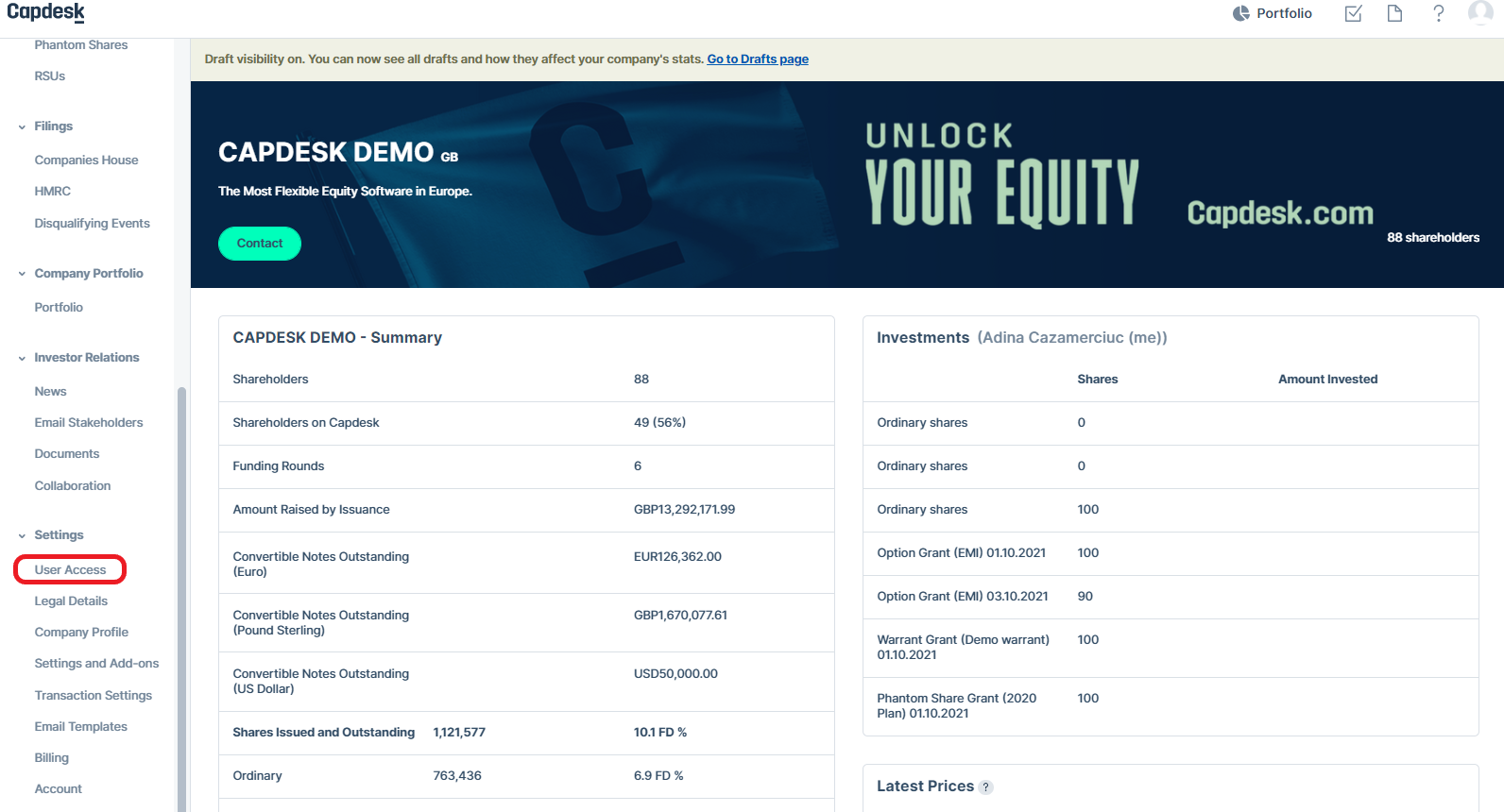 To add on a new administrator or viewer, please select the relevant green button as highlighted below.
An administrator will be able to view and amend company data, whereas viewers have view-only access and will not be able to make any edits.
Viewers can only be added on to Capdesk if the company is live.
Once the user is added you can make changes as and when required. Selecting the '...' action button gives you three further options:
'Modify' - you can edit the administrators information i.e. name, email address, etc.
'Edit Access' - please scroll down for further information.
'Remove' - this removes the administrator from the list and cancels their admin access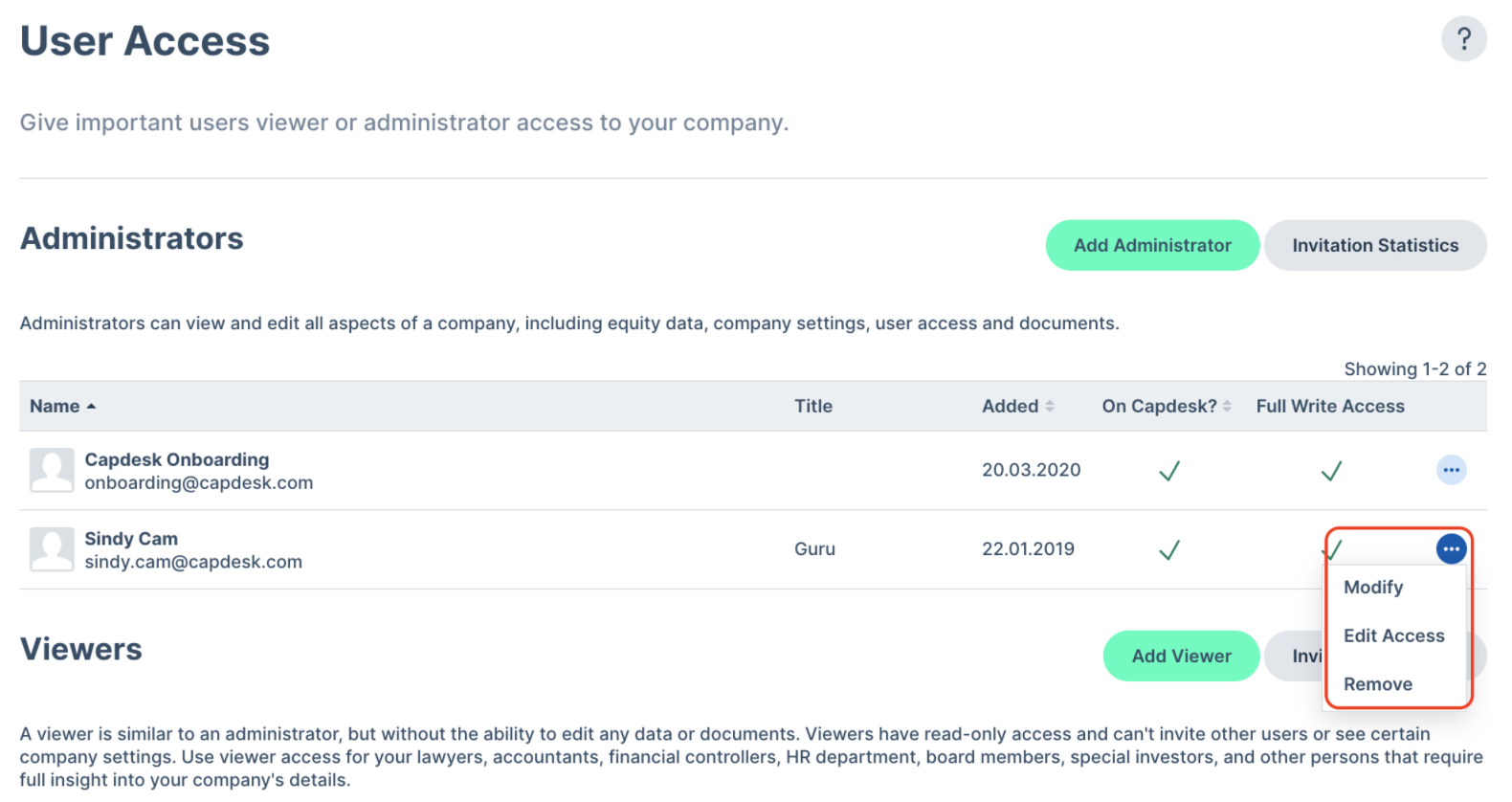 Modified Access
You can customise administrators' access to the platform's different sections. For example, if you would like an administrator to be able to see the shares data only and not any options information you can amend the access accordingly.
The access of administrators can be configured for the below areas of the platform;
Full access - all company content
Cap Table
Securities - filter access for all types of equity (shares, options, warrants etc)
Collaborations - news, comments and ideas sections
Document and transaction approvals - signing and exercise/secondaries approvals
Portfolio
To action, click on the 'Edit Access' option, you will then be able to select and amend the user access to the individual areas.
In the example above, the admin has full access to the platform. Changing the 'Full Access' option to 'Read' will essentially change the access to viewer only, they will be able to see everything but not be able to make any amendments.
To customise the administrator access, you will firstly need to change the 'Full Access' to 'None'. Then change the settings to 'Read' or 'Write' for the sections you want the admin to have access to and click on 'Save' to ensure the changes update.