Go live with your data, monitor investor sign ups to the platform and resend invites
Increase investor engagement by going live with your data and inviting your shareholders to Capdesk. Once registered, they will be able to see their shareholdings in your company and have access to all other material that you as a company have decided to share.
Investors invitation to Capdesk
How do I invite investors?
You can start a new import (See how to start an investor import.). Once imported, navigate to 'Company Setup' and click on 'Go Live Now'. This will publish all draft transactions and investors will receive a sign up link and subsequently have access to Capdesk.
If you have been onboarded by Capdesk, the data will have been uploaded on your behalf and you will just need to complete a review before following the steps above to take the account live and invite your stakeholders.

Investors invitation to Capdesk
You can edit the email invitation that investors will receive by navigating to 'Email Templates' in the left hand side menu. Select the '...' action button and choose the 'Edit' option to amend.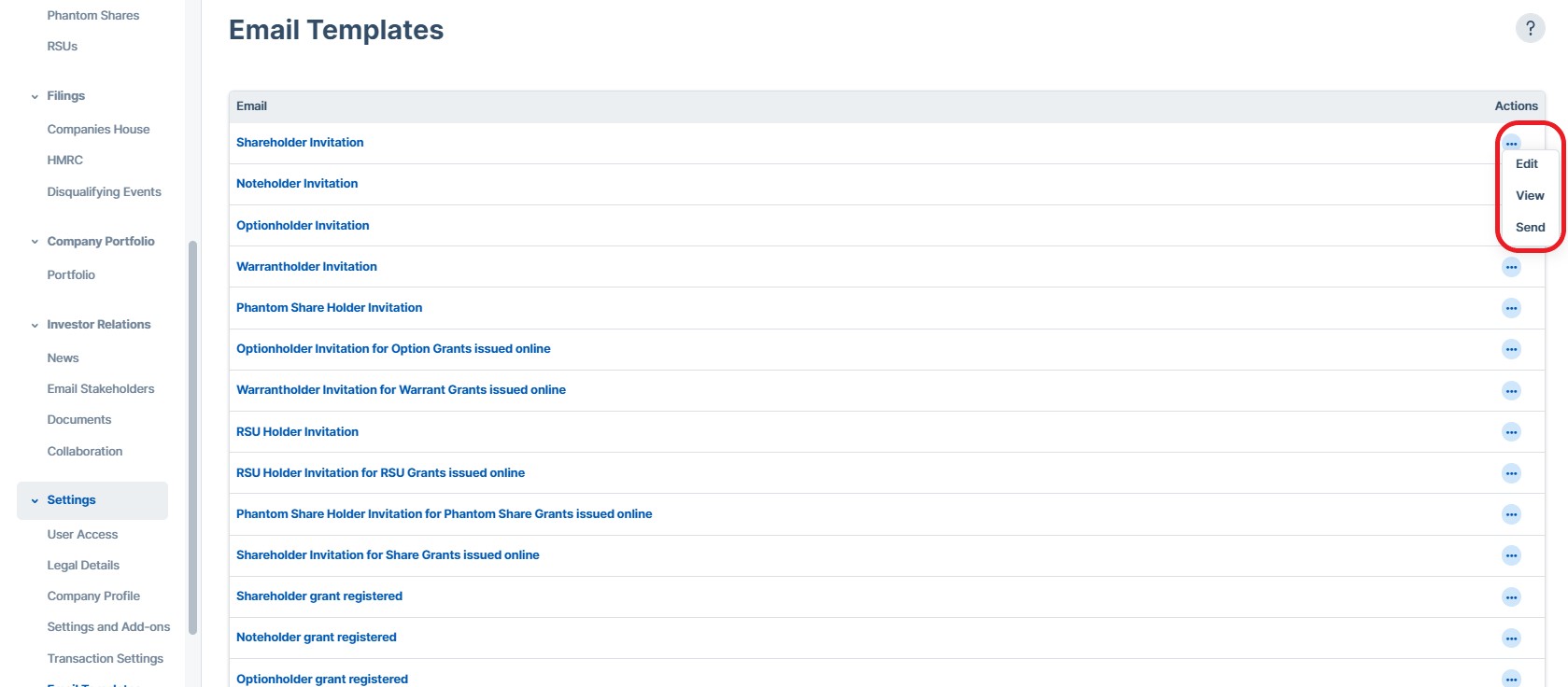 The below window will open up where you can amend the body of the invitation email, selecting 'Save' once you are happy with the changes.
Are my investors invited?
To monitor investor sign ups, navigate to the 'Cap Table' section of the platform. Shareholders who have signed up to Capdesk will be noted by a green tick in the 'On Capdesk' column.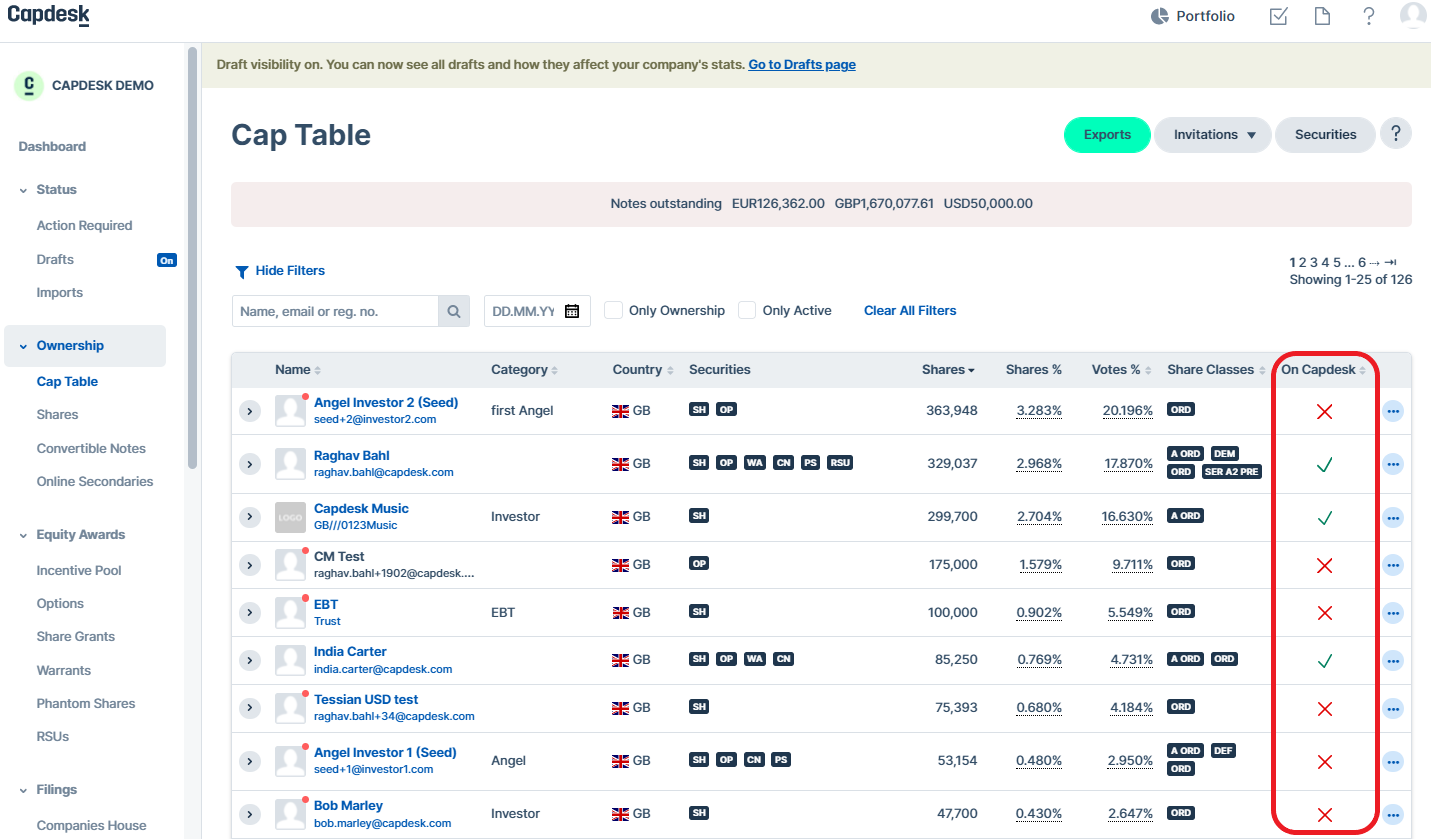 Reinviting investors
Capdesk allows you to reinvite individual shareholders or send a bulk invite to all who have not yet signed up. This can be actioned either from the 'Cap Table' area of the platform (for individual reinvites) or from the Stakeholders page (for both individual and bulk reinvites).
1. The Cap table area:
To reinvite an individual, select the '...' action button and choose the 'Reinvite stakeholder' option. This will generate an email to the chosen stakeholder.
2. The Stakeholder page area:
To individually reinvite a stakeholder, go to Settings - Stakeholders - click the three dotted action button (...) next to the stakeholder - Reinvite Stakeholder.
Once you click Reinvite stakeholder, you will need to confirm the reinvite email by clicking Send.
To bulk reinvite all the stakeholders on your account who haven't yet signed up to Capdesk, on the Stakeholders page, click on Invitations - Reinvite all.
The below confirmation window will pop up and you will need to press Send to complete the process and reissue the invites to all unregistered stakeholders.

You can access data on the investor invites by selecting the 'Statistics' option under the 'Invitations' drop down. Here you can view who has opened the invitation email and if any have failed to deliver at all. This information can also be downloaded as a CSV file for your convenience.